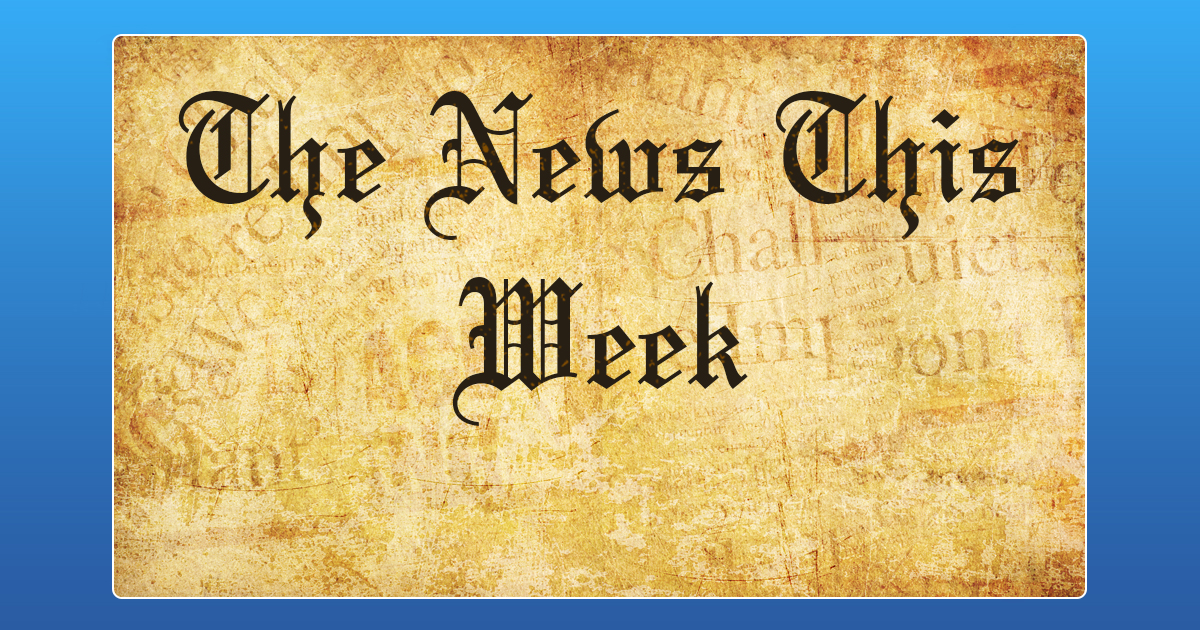 The year 2017 seems to have soared past faster than 2016! We've already entered the last month of the year and what a year it has been! This week in the startup world was jam packed with valuations, new launches, more investments, an entrepreneurship summit and a scandal! So, without further ado, here is our weekly wrap up.
1. FLIPKART FOUNDER SACHIN BANSAL BOOKED FOR CHEATING BUSINESSMAN
The co founders of India's biggest ecommerce startup Flipkart, Sachin Bansal and Binny Bansal were slammed with an FIR alleging Flipkart cheated a businessman. The owner of Indiranagar based C-Store Company, Naveen Kumar filed a complaint claiming Flipkart owed Naveen Rs. 9.96 crores by not clearing the dues the company owed him towards 12,500 laptops he had supplied. In the FIR, Naveen also claimed the company owes the TDS and shipping charges for those units and falsely claimed to have returned 3,901 units.
2. INDIAN GOVERNMENT REVISES TAX EXEMPTIONS FOR STARTUPS
The Government of India is revising the tax regime for startups in order to attract more entrepreneurs and to make the country a friendly place for startups to thrive. One of the major policies introduced earlier was the tax exemption for startups during the first three years. Now, the policy is revised to give these startups seven years of tax exemption and not three. This is being done in order to give startups a wider berth for profits as compared to the initial policy.
3. SEBI TO INVESTIGATE WHATSAPP EARNINGS LEAK
One of the fastest growing social media channels in India, WhatsApp, came under scrutiny when the trade data of 24 companies were leaked prior to the earnings release. The Securities and Exchange Board of India (SEBI) asked India's two top stock exchanges National Stock Exchange of India Ltd., (NSE) and Bombay Stock Exchange Ltd., to investigate the earnings and figure out if such information appearing on social networking sites violates insider trading and listing regulations. According to SEBI's Listing Obligation and Disclosure Requirement (LODR) and Prevention of Insider Trading (PIT) regulations, the possession and circulation of unpublished price sensitive information needs to be uniformly disclosed through stock exchange platforms. Therefore, this leak of confidential earnings report of the 24 companies can constitute a violation of PIT regulations.
5. UBER WORKS ON FIXING ISSUES FINALLY!
After a string of controversies cropped up over the last couple of months, cab aggregator Uber is finally trying to fix all their problems. For this purpose, Uber executives are traveling across places to ensure regulators the company is changing the way it does business. This decision comes on the heels of Uber's disclosure last week that it covered up a 2016 data breach which compromised the data of some 57 million customers and drivers. The disclosure also led to governments around the world launching probes into the breach and Uber's handling of the matter.
6. AMAZON PARTNERS WITH KICKSTARTER AND HAX
The Indian arm of the global ecommerce company Amazon, Amazon India, announced a new collaboration with crowdfunding platform Kickstarter and seed accelerator HAX called Startup C-Cube. The collaboration aims to connect Indian startup communities with like minded people, showcase their ideas and grow them into real business opportunities while additionally supporting the Government's 'Startup India' initiative. One successful startup will receive funding and mentorship to scale its offerings in India and will also receive support from the three companies throughout the entire "concept to customer" journey to launch their product.
7. SOFTBANK TO INVEST $ 500 MILLION IN PAYTM MALL
The Japan based venture capital firm, SoftBank is looking to invest in the online marketplace Paytm Mall. Leading this funding round with an investment of $ 300 million, SoftBank plans to increase its stake in the company. The venture firm already holds close to 20% stake in One97 Communications which runs the digital payments arm Paytm as well as Paytm Mall. While the funding proposal has not been discussed by the Paytm board, according to sources, the informal commitments have come through from the investors.
8. GES 2017 KICKSTARTED BY PM MODI AND IVANKA TRUMP
After weeks of deliberation and waiting, the Global Entrepreneurship Summit was finally conducted at the Hyderabad International Convention Center (HICC) in Hyderabad. The daughter of the US President, Ivanka Trump along with India's Prime Minister Narendra Modi inaugurated the conference with an indigenous robot from Bengaluru, named Mitra.While Ms. Trump highlighted all the achievements India has made over the years, PM Modi spoke about the various benefits startups have been able to avail under the Startup India Initiative. The GES 2017 presented a unique opportunity for startups to connect and establish meaningful partnerships among entrepreneurs, investors and ecosystem supporters.
9. AMAZON SAHELI – SPECIAL STORE TO EMPOWER WOMEN ENTREPRENEURS!
Seattle based ecommerce company Amazon in collaboration with Self employed Women's Association (SEWA) and Impulse Social Enterprise has launched a new special store called Amazon Saheli to empower women entrepreneurs in India. Women entrepreneurs from across India would have a new platform to reach out to new customers in the country and abroad to sell their products through this initiative. Saheli will also help these entrepreneurs gain logistics and fulfillment facilities and other benefits like referral fees, free imaging, cataloging during launch, account management, post launch support and differentiation of products through specialized storefronts.
10. SOFTBANK TO INVEST $200 MILLION IN SWIGGY!
Japanese conglomerate SoftBank is placing heavy bets in the Indian market space. In an attempt to enter the Indian foodtech industry, the venture capital firm is all set to invest between $ 200 million to $ 250 million in the online food delivery startup, Swiggy. SoftBank will reportedly buy a minority stake in Swiggy in exchange for the investment. If SoftBank goes through with the move, Swiggy and restaurant discovery firm Zomato will be at loggerheads to capture the lucrative industry.
12.  IVANKA TRUMP AT THE GLOBAL ENTREPRENEURSHIP SUMMIT 2017, DAY 2
The biggest global entrepreneurship conference witnessed a successful day 2. Ivanka Trump along with the MD and CEO of ICICI Bank Chanda Kochhar and British barrister and lecturer Cherie Blair started the second day of the summit with a plenary session on the issue 'Innovations in Workforce Development and Skills Training.' The panel was moderated by Executive Vice President and Chief Customer Officer of Dell Karen Quintos while the panelists were introduced by Hon. IT Minister Mr. K.T. Rama Rao. GES 2017 also hosted a panel discussion on the value of mentors, sponsors and networks in maximizing entrepreneurs' potential and driving entrepreneurship in sports. Harsha Bhogle moderated the panel discussion regarding entrepreneurship in sports with Sania Mirza, Pullela Gopichand, Mithali Raj and Chatri Sityodtong as the panelist. The recently crowned Ms. World Manushi Chhillar also attended the summit and spoke about the importance of women entrepreneurs and the need for both men and women to be treated equally.
13. BITCOIN SLIPS AFTER RAPID ASCENT TO $ 11,000
The biggest cryptocurrency in the world, Bitcoin, rose by as much as 15% on Wednesday to reach an all time highest $ 11,395 and fall down to $ 9,500 in the next couple of hours. Several analysts also suggest Bitcoin is dangerously close to bubble territory that could burst in a spectacular fashion. The digital currency has seen a 900% rise in value this year reaching a market capitalization of $ 163 billion. Overall, all the cryptocurrencies in the world topped a market capitalization of $ 300 billion for the first time.
14. SOFTBANK TO BUY MORE FLIPKART SHARES AT A REDUCED VALUATION
The Masayoshi Son led venture capital firm, SoftBank, offered to buy out more of Flipkart's shares by paying $ 85 to $ 89 per share to investors and former and existing employees of Flipkart. However, the current price SoftBank is offering for the shares will value the ecommerce company at $ 10 billion, which is lower than its existing $ 11.6 billion valuation. According to sources, Accel, IDG Ventures, Kalaari Capital and some other investors may also sell their shares to the venture capital firm. Investment bank Goldman Sachs will manage the sales of these shares. Meanwhile, the mutual fund investor Morgan Stanley marked up the valuation of the ecommerce behemoth to $ 9.36 billion for the September quarter. Although the current valuation is still considerably lower than the valuation at which Flipkart raised funds, the mark up can be seen as a major victory for the ecommerce firm.
15. ANDROID FOUNDER ANDY RUBIN TAKES LEAVE OF ABSENCE
Andy Rubin, co founder of Android and former employee of Google, is taking a leave of absence from his startup, Essential Products, according to a statement made by the company. Unfortunately for Rubin, the news coincided with a report stating Andy Rubin left Google on account of an internal investigation into his behavior. While the company did not specify the reason or the duration of the leave, all Essential employees were informed about the leave on Monday. Rubin's decision comes under severe scrutiny of impropriety and misconduct in the field of technology, entertainment, politics and several related industries. This year, several venture capitalists and entrepreneurs have either taken leaves of absence or stepped down as a result of accusations of inappropriate behavior.
16. FLIPKART REPORTS 43% RISE IN GMV GROWTH
India's biggest ecommerce company based in Bengaluru, Flipkart, reported a 43% rise in Gross Merchandise Value (GMV) for six months ended 30 September 2017. The report states, Flipkart's share of monthly GMV stood at roughly 58% in June this year, up from 45% in June 2016. Flipkart's early investor Naspers released a half yearly report noting the considerable jump in Flipkart's market share from the same period a year ago. In 2017, the ecommerce behemoth strengthened its position in the Indian ecommerce ecosystem to merge as the chief rival of the global ecommerce giant Amazon.
17. T-HUB LAUNCHES BLOCKCHAIN HYPER HUB WITH CASHE
Hyderabad based startup facilitator T-Hub in collaboration with CASHe, an app only lending company launched Blockchain Hyper Hub to create powered solutions for blockchain startups.The initiative aims to help startups work on grooming and developing talents in an attempt to make various processes more transparent and streamlined. This will be a major transition and many businesses worldwide have already begun exploring the multiple uses of this technology. Blockchain Hyper Hub at T-Hub intends to create the right ecosystem to explore this nascent emerging technology.
18. WALL STREET TO START USING BITCOINS
Cryptocurrency Bitcoin will be embraced by not one but two major U.S. exchanges including the venerable Chicago Mercantile Exchange. New York based Wall Street will also begin Bitcoin futures exchange subject to U.S. Commodity Futures Trading Commission's (CFTC) oversight. CME, Cboe and Cantor Fitzgerald LP's Cantor Exchange, which is creating another kind of bitcoin derivative and binary options, promised to help the agency surveil the underlying bitcoin market. While CME Group will start the trading of Bitcoins by December 18 this year, Cboe Global Markets Inc. has not announced a start date yet.
19. ZOMATO WITHDRAWS OFFENSIVE OUTDOOR AD
Trying to laugh its way into the limelight, the restaurant discovery platform Zomato faced a lot of criticism this week for a poorly thought out advertisement. The company known for its quirky and witty puns based on pop culture such as "Acche din are finally here," "Bol Baby Bol, Malai Tikka Roll," "Mera pizza ghar aaya o Ram ji," and "Oonchi hai building? Lift teri band hai?" However, this time around, the food tech startup seems to have crossed a line. Zomato's Head of Marketing Pramod Rao had to issue a public apology for their recently published advertisement which depicted the letters BC., and MC., (mac and cheese and butter chicken) written against a bright red background. The letters used in the advertisement are also known for short expletives in the Hindi language. The advertisement went viral on social media with people calling the advertisement cheap, sexist and crass while some found it extremely hilarious.
That's all for this week! Subscribe to our portal to never miss updates from the startup world! If your startup has an exciting announcement coming up, you can even write to us at [email protected]. Catch up with the highlights of the week with our The News This Week section.
Discover Kheyti, The Startup Changing The Lives of Farmers In India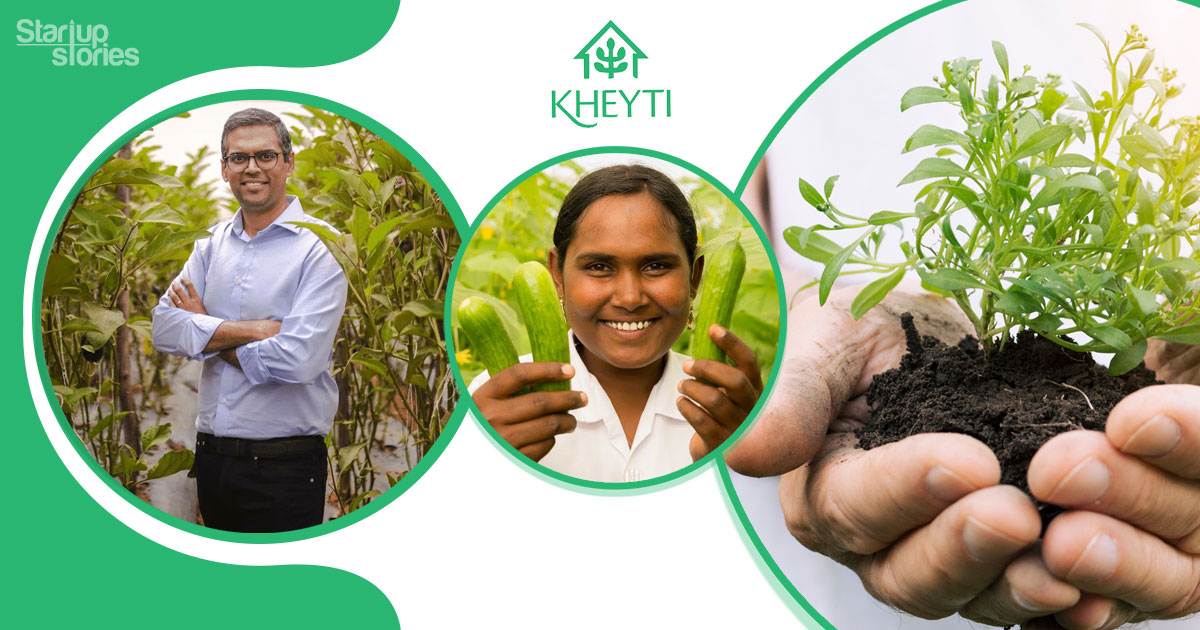 Farming has been an integral part of India's history and culture for ages. It's been the foundation of the Indian economy, supporting millions of people with food and jobs. Crops and agriculture hold immense importance in Indian society, not just in terms of money, but also in terms of culture, community, and spirituality.
Farming is a way of life for many people in India, but it can be a difficult and unpredictable business and farmers face a number of challenges, from erratic weather patterns to low market prices for their crops. Kheyti is a social enterprise founded in 2015 by Saumya, Kaushik Kappagantula, and Sathya Raghu. The organisation provides sustainable solutions to small farmers in India, helping them overcome challenges and improve their lives.
Kheyti's flagship product is the "Greenhouse-in-a-Box," a low-cost modular greenhouse that allows farmers to grow high-value crops year-round, even in unfavourable weather conditions. operates on a subscription-based model, where farmers can purchase a "Greenhouse-in-a-Box" kit or sign up for crop advisory services on a monthly or annual basis. Kheyti.com also earns revenue by connecting farmers with markets and buyers, taking a small commission on sales. They work to keep the costs low by partnering with local manufacturers to produce their products and leveraging tech to provide personalised crop advisory services at scale.
They also provide crop advisory services to farmers, offering personalised advice on crop selection, planting, and management. In total, The company has helped over 6,000 small farmers increase their incomes by an average of 300%. You call them small farmers, Kheyti calls them Smart farmers!
While there are other companies in India that offer similar solutions to small farmers, Kheyti stands out for its focus on sustainability, innovation, and community involvement. It works closely with farmers to develop tailored solutions that meet their needs while focusing on sustainable farming practices. Through its efforts, Kheyti has improved soil health, reduced water usage, and increased yields of various crops.
Looking ahead, Kheyti plans to expand its reach to more farmers in India and beyond and aims to continue developing new products and services that can help small farmers overcome the challenges they face. With its commitment to sustainability and innovation, The visionaries at Kheyti claim it has the potential to transform the agricultural sector and contribute to a more equitable future for all.
Imagine the joy and hope Kheyti brings to struggling farmers in India. With Kheyti's help, over 6,000 small farmers have transformed their lives, becoming Smart farmers who handle challenges and succeed. With sustainable solutions, Kheyti is not only revolutionising agriculture but also spreading hope for a brighter future.
Leher Versus Clubhouse: Which Audio Listening Startup Would You Choose?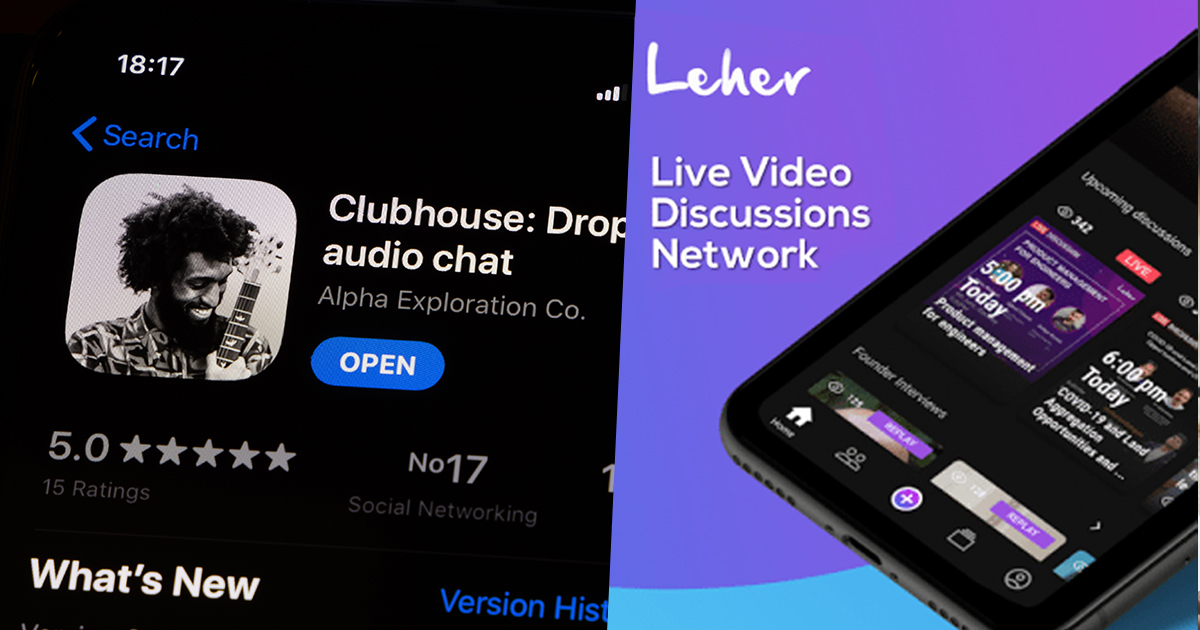 Clubhouse is a new type of social networking platform which is an audio only platform.  This means every conversation takes place through audio where users speak to let their thoughts known.  Users can create and host rooms where speakers will talk about a particular topic.  Originating in the Silicon Valley, Clubhouse attracted some major names onto its platform like Elon Musk, Evan Williams, Reddit co founder Alexis Ohanian, former Y Combinator President Sam Altman, AngelList co founder Naval Ravikant, Ashton Kuthcer, Oprah Winfrey, Drake, Kevin Hart and many others are some of the influential personalities who are on Clubhouse.  There is however a catch as Clubhouse is currently limited to iOS.
Leher is an Indian made alternative to Clubhouse and is a similar audio sharing and listening startup.  Leher also has video support unlike Clubhouse and is also available for both Android and iOS.  However, Leher does not have the biggest names in the world on its platform but it does have significant micro influencers and is growing at a rapid pace.  Within 180 days of its beta version launch, the company claimed to have its users spend about 44 minutes every day and 250,000 minutes per month for live video sessions.
We at Startup Stories are curious to see which among Leher or Clubhouse would our readers choose to take part in a virtual discussion.  Please let us know your answer in the poll below.
Why Are Ads On Digital Media Failing To Reach The Right Audience?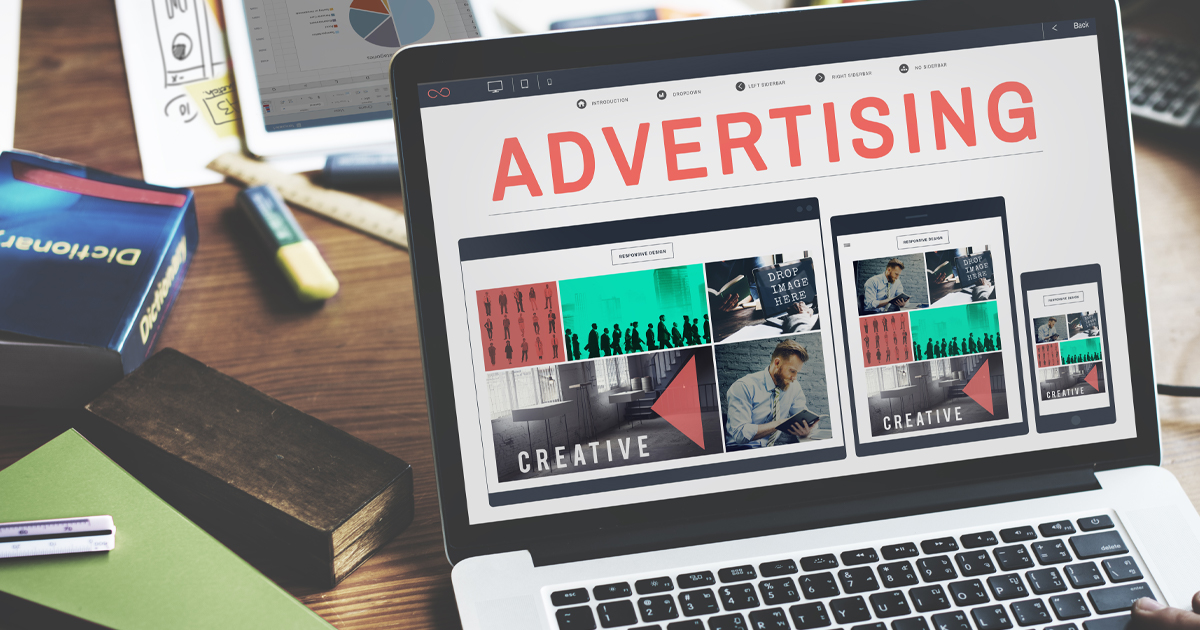 If you are a regular user of social media platforms and also a fan of consuming content on the digital medium, then there is a very high likelihood that you have seen ads on pages you are reading or watching something.  There would be times when you have been targeted by an ad which feels like it was wrongly targeted at you.  Imagine if you are a vegetarian by choice and while browsing online, if you are targeted by a food delivery app which shows ads about chicken dishes.  The ad would only serve to spoil the mood of the online user instead of serving its actual purpose which is to push the user to buy a chicken dish.
These wrongly targeted ads might be the side effects of performance marketing or a weak brand marketing.  Performance marketing means advertising programs where advertisers pay only when a specific action occurs. These actions can include a generated lead, a sale, a click, and more.  Inshort, performance marketing is used to create highly targeted ads for a very specific target audience at a low cost.  Performance marketing usually means high volume for a very specific cost.  
Brand marketers on the other hand believe in narrowly defining target audiences but end up spending a lot of money on ad placements.  Gautam Mehra, CEO, Dentsu Programmatic India & CDO, Dentsu International Asia Pacific said, "You've defined a persona, you know the emotions you want to elicit, but then you buy a YouTube masthead and CricInfo sponsorships because IPL is up.  If brand advertisers look at audience-based buys more deeply than just placements, you will see more relevant ads (sic.)"  
ALSO READ: How Digital Marketing Is Impacted Due To The COVID-19 Pandemic
Performance marketing is more of a sales function rather than a marketing function and is about meeting the cost of acquisition.  This is a reason why budgets are usually high for performance marketing.  Mehra goes on to add, "the fact is that an engineer can out-beat FMCGs on performance marketing.  Advertisers who have cracked this are spending 10x and are on an 'always on' mode (unlike time-bound brand campaigns.)"
There is always the case of supply and demand, with the supply usually exceeding the demand on digital platforms.  Ultimately, it boils down to the choice between no ad versus low relevance ad and it is quite easy to guess that having a low relevance ad is better.  
Arvind R. P., Director – Marketing and Communications at McDonald's India (West and South,) said "McDonalds' for instance, has seen its share of spends on digital grow from 20% levels a couple of years back to over 40% at present.  Outcomes of this journey have been encouraging, proven by our media-mix-modelling and other key metrics.  We have seen best results from an optimal mix of Television plus digital (sic.)"  Moreover, Arvind also believes performance marketing only approach could turn out to be more suited to short term, versus a more consistent full funnel effort.  The latter ensures adequate emphasis on building consideration, as well as growing transactions.  Arvind feels digital is a complex medium which needs investment in the right talent who could use the right tools.  Brands which underestimate the need for the investment are often disappointed from the return on investment from the digital medium.
With the constantly changing consumer dynamics marketers are now shifting to unscripted marketing which frankly needs more insights into the consumer mindset.  The lack of marketers to do the proper research is why digital medium is plagued with irrelevant ads.