How To De Stress After A Tiring Day At Work!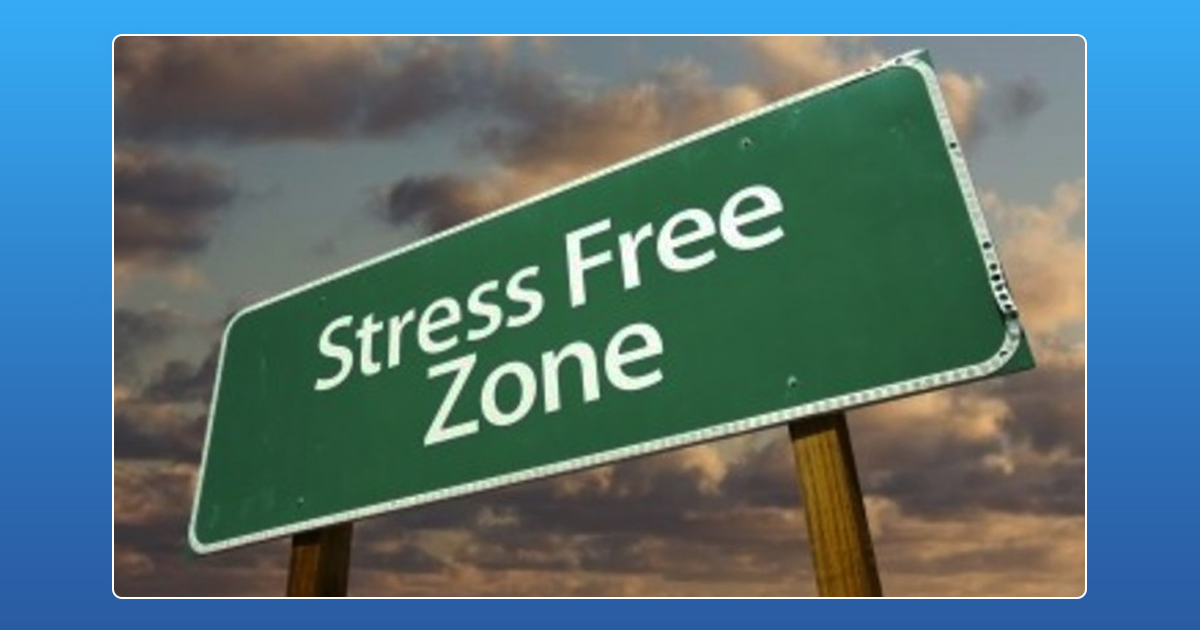 Every individual will be stressed at some point in time. Employees, CEOs, founders, investors, mentors– everyone faces stress in various forms. Stress is when your body goes into defense mode when facing a dangerous or unfamiliar situation, be it an examination or a presentation.
As an entrepreneur, stress becomes part and parcel of daily life. But a highly stressed person will not be able to complete any work to their fullest extent. It creates a negative environment and destabilizes the mind. How can entrepreneurs manage their stress levels, especially in a high risk environment?  These are a few pointers:
1. Identify and combat your stress triggers
Recognize what increases your heart rate. Observe when your stress levels increase and what are the factors that influence your stress. Understanding what influences your mood and your mindsets will be helpful in the long run to decrease your stress levels. You'll be able to recognize when you're feeling stressed and take the appropriate steps to calm your body.
2. Food and exercise
Generally, when someone is feeling stressed they forgo the basic necessities of life in order to complete the workload. This will only result in deteriorating health and will ultimately add to your stress levels because now you'll have one more thing to worry about. Never give up on good food and proper sleep. A satisfied stomach and refreshed mind will allow you to do more work when compared to a sleepy mind and an empty stomach.
3. Unplug and meditate
Remove yourself from that stressful situation. Take an hour or a couple of hours off, get off the grid, switch off your phone and use that time to take your mind off of work. A few hours a week spent on a hobby or meditating will help you relax in many ways. It also helps you to look at any problem from a fresh perspective. Listen to music, take a hot bath, or get a massage and just pamper yourself.
4. Meet your family and friends
Spend some quality time with your family and friends outside of work. This way you can not talk about work or any stress related issues. Catch up with people, go on a small weekend trip, join a gym or a Zumba class. Go to that family event you always miss because of work. Reunite with old friends or make new ones. Solo trips over the weekend can also energize the body and soul.
5. Schedule your time
Sticking to your work, working overtime to complete a project and being a workaholic will only add to the ever present stress. While scheduling your week or month create small gaps that are dedicated to relaxing. Make sure you have time for yourself. Just a day off every other week will also do wonders to your stress levels.
Basically, de stressing relates to doing everything in your power to connect with the situation or work or environment to give yourself some room to breathe. Long walks, favorite food, special treats also help in calming the mind, body and soul.
How Does Investment Startup Robinhood Make Money?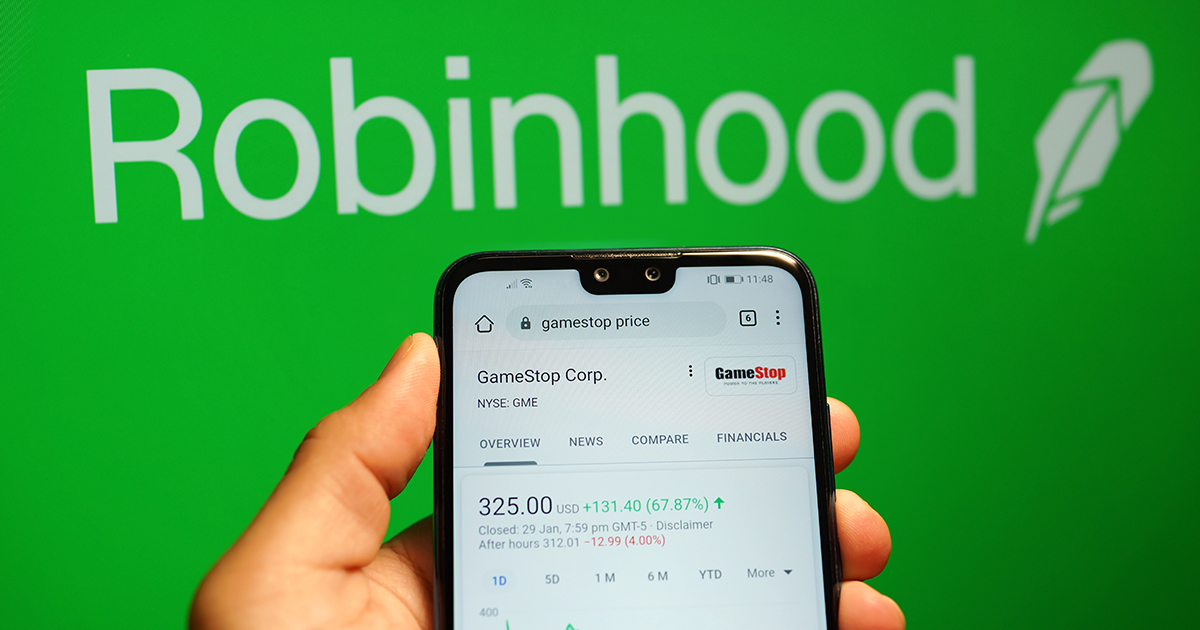 If you are an avid follower of news on the social media platform Twitter, chances are you might have read about GameStop and how a group of Redditors took on Wall Street hedge fund billionaires.  It all started when a Reddit user found Melvin Capital, a hedge fund company was shorting the GameStop stocks.  An analogy would be if a person x wants to buy 5 bananas which are being sold at INR 10 in the market,  and another person y already purchased 5 bananas.  X could borrow y's bananas for a while and sell them with the hope the price will go down below INR 10.  Then x will purchase 5 bananas for a lesser price than INR 10 and give back the bananas to y thereby making a profit, in the difference of buying price.  A group of Redditers noticed what hedge funds were doing with GameStop stock and decided to buy all the available shares in the market which in turn led to stock value soaring through the roof.  Now imagine the bananas as GameStop stock and x is the hedge fund.  Now hedge funds have to return the borrowed shares but since they already sold, they had to buy it for a larger price than they hoped.  This in turn led to more than $ 5 billion in losses for hedge funds because they were shorting the GameStop stock.  
However, Robinhood, the zero commission investment and trading startup found itself in the midst of the storm.  This is because thousands of normal small investors wanted to purchase the GameStop stock and they did it via Robinhood.  Wall Street was not happy with the way a group of Redditors held hedge funds by their collars and lobbied to have the stocks delisted.
Mounting pressure from the Government and Wall Street forced Robinhood to delist GameStop, AMC and Nokia stocks from their trading roster which in turn led to huge customer backlash and lakhs of 1 star reviews on app stores of Apple and Android.  
Background
Robinhood was founded by Stanford University graduates Baiju Bhatt and Vlad Tenev co-founded the company in 2013, with the aim of democratizing finance and making it more accessible to young and less affluent investors.  This was due to trading being carried on commission based platforms like ETrade and TD Ameritrade and by a very small set of people. What made the app so attractive to the normal public was the ease of using the platform and its zero commission slogan.   More importantly, Robinhood made the appeal of trading fun and interactive for the general public and the working class.  Investment applications normally charge a nominal fee or commission on the execution of any successful trade.
However, the app gained huge traction in 2019 just when the COVID-19 pandemic hit the world.  Stock markets crashed suddenly, wiping out billions of dollars in investor wealth.  However, this phase saw the rise of a new kind of investor.  Americans were given $ 1200 stimulus cheques to protect them from the economic fallout of COVID-19 pandemic.  Armed with these cheques, millions of trading novices began investing in the stock market via Robinhood.  
ALSO READ: How Does WhatsApp Generate Revenue
Revenue model
How does a startup which calls itself a zero commission brokerage earn revenue and manage to be profitable?  Robinhood was designed to make profits by selling the customer trading data to several investment firms on Wall Street.  This practice is known as high volume order flow.  In financial markets, payment for order flow refers to the compensation that a broker receives, not from its client, but from a third party that wants to influence how the broker routes client orders for fulfillment.  It is not illegal but it is often frowned upon, to use this strategy as it is also called a 'kickback.'   This accounts for a lion's share of revenue for Robinhood.
The second revenue generator is through interests.  Robinhood makes money from interest made by lending out investor's idle cash.  Robinhood lends out uninvested cash sitting idle in customer accounts.
The third revenue generator is Robinhood Gold, the company's premium account, allows investors up to $1000 of margin thereby allowing them to trade with more than they have in their cash balance on the app. 
While Robinhood has been caught in the middle of a nasty war between Wall Street and retail investors, there is no denying the fact that it changed the way people invest in the stock market.  
How Do IPL Franchises Make Money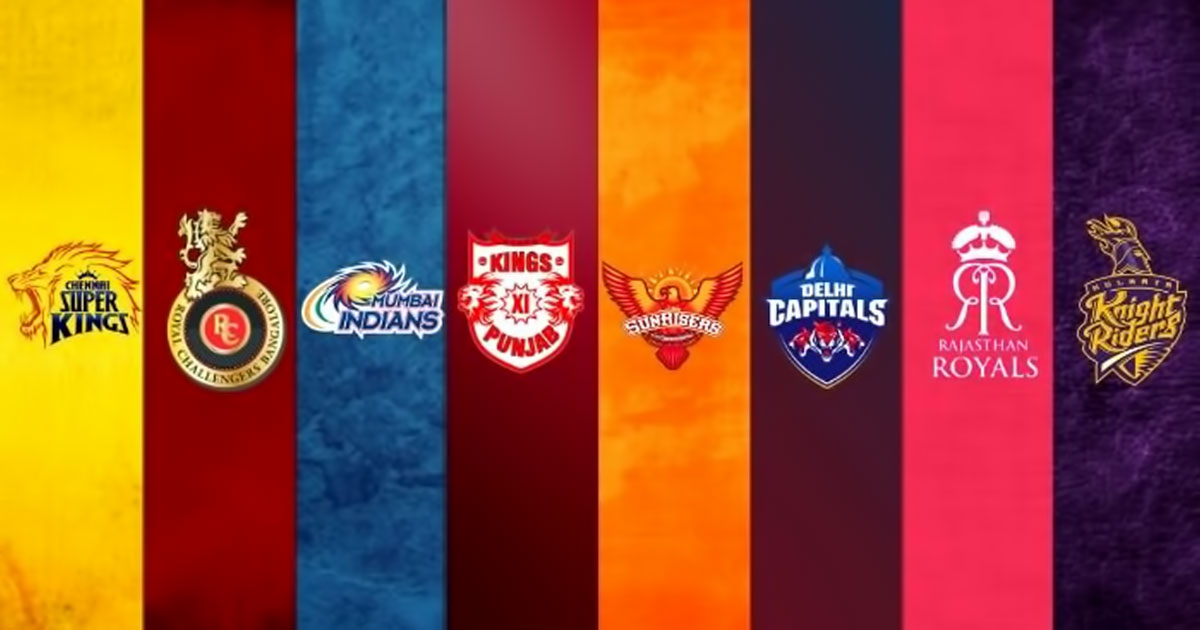 If there is one thing that every Indian and every cricket fan waits for all year, it is the Indian Premier League, which is the world's biggest cricketing league.  Professional cricket players from all over the world vie to get selected by one of the eight franchises which compete in the league.  The entire league is a star studded affair and Indians manage to forget their differences and band together for all the time the league is aired.  Each franchise boasts of a loyal fan following who have supported their teams through thick and thin ever since IPL was inaugurated in 2008.  While the entire league is a melting pot of entertainment and competition, have you ever wondered how the franchises make money in IPL?  In this article we will decode the business models behind the IPL teams and how they earn money.
Franchises need to bid for players every year before the start of the IPL season in an auction.  Each franchise has a maximum spend limit of Rs. 80 crores to buy players in the auction.  Apart from buying players each franchise also needs to bear the cost of travel, support staff and logistics.  The following are the different avenues from which franchises earn money.
1) Sponsorships
Franchises earn a major chunk of their revenue from sponsorships, but they do not get the money from sponsorships directly.  The IPL governing council gets money from sponsors and in the case of this year it is from Dream 11, which is the title sponsor while VIVO was the title sponsor last year.  All the money which is earned from sponsorships is divided into a ratio of 60:40 with the Board of Control for Cricket in India (BCCI) retaining 40% of the sponsorships.  The remaining 60% is distributed among the ten franchises.  BCCI owns and operates the IPL in India.  The ratio of distribution might change in the coming years depending on the decisions taken by the BCCI.
2)  Media rights
Broadcasting companies bid for the media rights and the winning bid will get to air the IPL on their channel.  Star India bagged the media rights for IPL with a bid of Rs. 16,345 crores for five years (2018-2022.)  The money from media rights are also distributed in the 60:40 ratio with BCCI keeping 40% and the franchises getting an equal distribution from the remaining 60%.
3) Franchise sponsors
Each franchise has its own dedicated sponsors which pay a huge amount of money to the franchise.  The logos and names of the companies which you can see on the sporting attire of every IPL team are actually the dedicated sponsors of their respective franchises.  The profit from dedicated sponsors depends on the deal the franchise has made with their sponsor. The income generated from dedicated sponsors might differ from team to team.
ALSO READ: 5 Cricketers Who Are Entrepreneurs
4) Sale of tickets
Each franchise can choose a home ground from the available venues in the BCCI roster like Sunrisers Hyderabad, choosing Hyderabad and Kolkata Knight Riders choosing Kolkata.  Only the home franchise can fix the price of tickets for the matches happening in their home ground.  Bigger stadiums with large seating capacity earn the most from ticket sales.  Kolkata Knight Riders home ground Eden Gardens has the highest seating capacity in India and therefore KKR earns the most from ticket sales.  
5) Merchandising
Each franchise makes some money by selling official jerseys, caps, wrist watches, souvenirs etcetera.  The merchandise is sold through the official franchise websites.
6) Prize money
Franchises battle it out in a long season to become the winner of the IPL season.  The winning team also wins a hefty prize money which is an additional source of revenue.  In 2019, the winning franchise won Rs. 15 crores while the runner up won Rs. 10 crores.
IPL is a big stage for franchise owners to earn their revenues as well as the perfect opportunity for players to make their mark and win big auctions.  This is how franchises earn their revenues from the IPL.  As this year's edition is off to a flying start, IPL has been a blessing in disguise for millions of Indians in the gloomy times we currently are experiencing.  
How To Generate More Sales On Social Media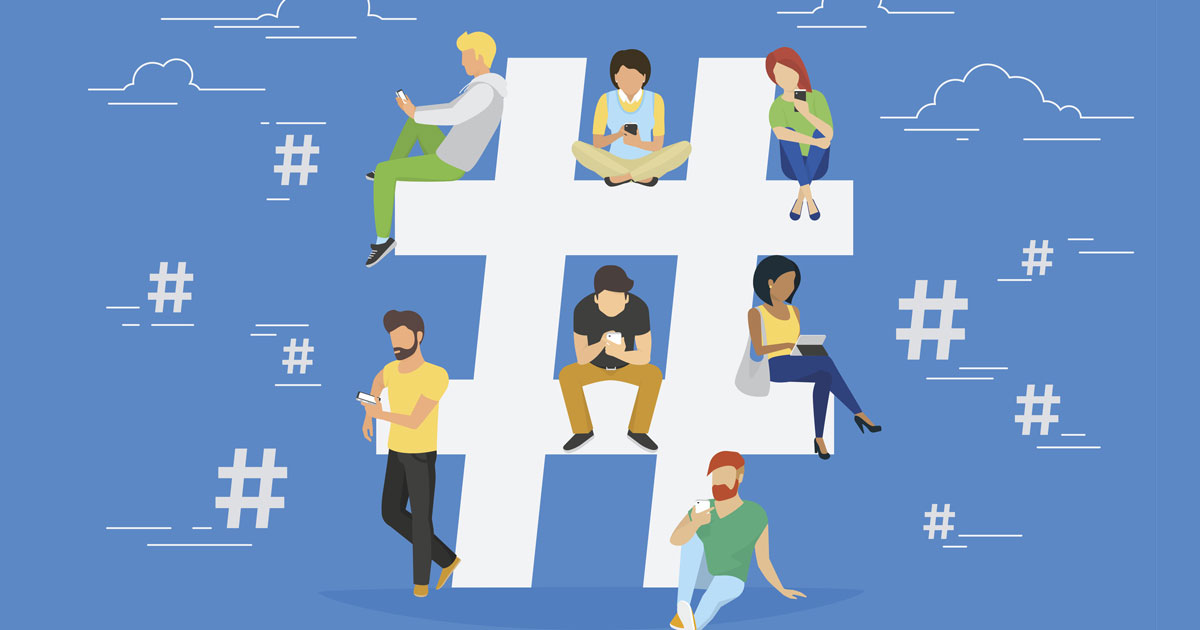 If you are a frequent Instagram user, there is a high likelihood of stumbling upon a business ad which interests you.  There are also high chances of you making a purchase from a business whose ad you might have seen on Instagram.  As the social media penetration into our daily routine gets deeper each day, businesses are realising the opportunity to sell their products on social media platforms like Instagram, Facebook, Twitter and Snapchat to name a few.  In the current day and age social media is one of the top avenues to generate solid sales and also gives a good return on investment.  However, figuring out a good approach for a business does not come easy and requires some time and effort to figure out how a social media platform works.  In this article, we explain some simple techniques to generate more sales on social media. A good organisation which has a proven track record in this arena is Whacked Out Media based out of Hyderabad.
1) Understand where the target audience is:
It is very important to understand what social media platform your target audience uses.  If your target audience prefers to use Instagram over Facebook, then it makes sense your ads should be running on Instagram.  The easiest way to find out where your target audience is is by identifying the right hashtags which are relevant to your product or business and find out where it is being used.  Once a business understands where their target audience is, it will be much easier to drive online sales.  Online streaming platforms like Netflix and Amazon prime Video are known to promote their content on platforms like Instagram and Facebook in order to gain new subscriptions. 
2) Working with influencers
Influencer marketing is a form of social media marketing involving endorsements and product placement from influencers, people and organizations who have a purported expert level of knowledge or social influence in their field.  Influencers have a very high chance of generating sales on social media for your business.  Having an influencer tell a unique story about your brand or product, having influencers give honest reviews about your product or something as simple as an influencer promoting a unique discount code can drive sales effectively.  Noted South Indian actress Samantha Akkineni is known to partner with organic food businesses to promote their products.
3) Turn customers into brand advocates
When you make a sale on social media, it is ideal to request the customer to post reviews of your product or service should they like their purchase.  This will turn your customers into brand ambassadors and at the same time generate more organic sales.  It will be helpful if you can provide relevant hashtags to be used so as to accurately identify leads.  Take the case of mobile phone manufacturer OnePlus, which regularly posts or shares their customer photos and product reviews on their social media platforms.  OnePlus believes in storytelling through customer testimonials and customer content.  #NeverSettle is the hashtag which is most commonly used by the OnePlus brand to identify content relevant to them.
ALSO READ: How To Increase Online Sales Of A Business
4) Share customer generated content
More often than not, if a customer is satisfied with their purchase they will post it on their social media accounts.  For a business, identifying these posts and sharing the customer generated content on their own social media accounts will improve the authenticity of their products.  Prospective customers visiting your social media page can see honest customer reviews which will in turn bolster chances of a sale.  This is also an easy way to increase loyalty with your existing customers, and to add credibility to your brand whenever potential customers visit your social media profiles.
5) Creating content around products/inventory
It is highly recommended to create content around the products which are being sold on social media accounts.  For example, if you are a clothing brand, it will be helpful for customers/leads if they see content on how to mix and match various dresses, or what dresses can be worn in spring or summer.  This establishes a broader context for your brand and will also boost engagement with prospective customers.  This kind of content will also provide a reason for customers to buy your products.
There is no hard and fast way to figure out social media sales and each business should take the plunge themselves to figure out the best approach for themselves.  However, the above mentioned tips will definitely help the chances of success in getting sales.  Alternatively there are plenty of organizations which provide consulting services to businesses in order to help them with digital marketing and sales.