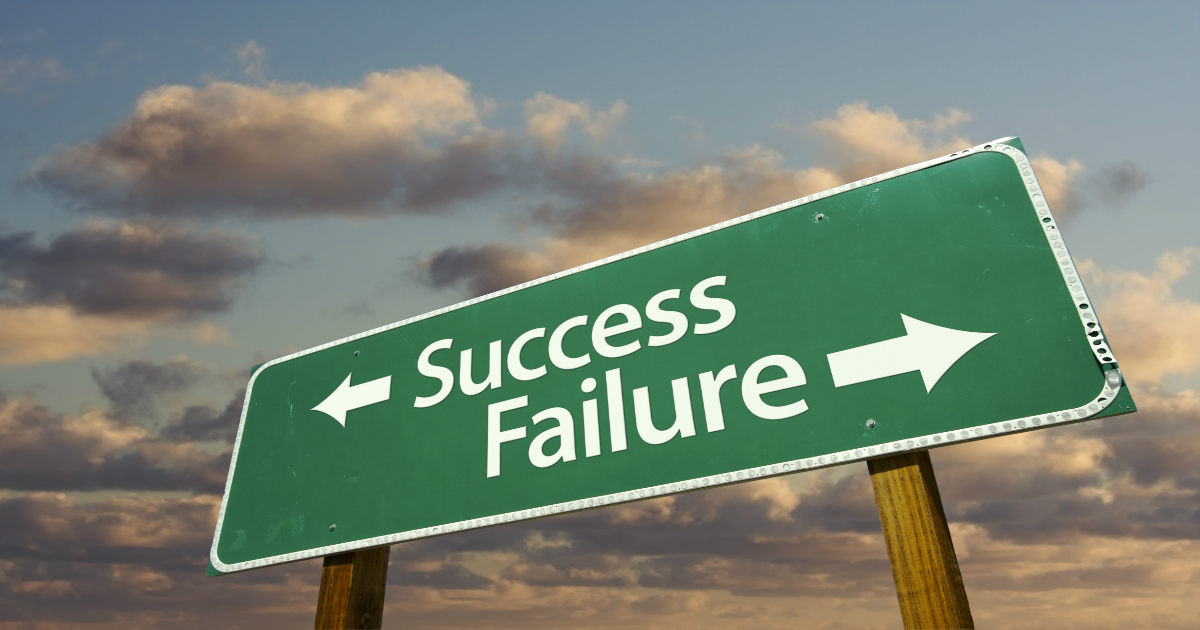 As per the basic definition, the word brand is used to signify what your company stands for and what it signifies. Brand is a series of rules, regulations and expectations as defined by the public opinion and when worked on by the right public relations company, the message can be positively reinforcing. However, what do you do when you are affected by a crisis because your PR company did not do their job right? Check out some really epic disasters which took place because the PR company did not give its brand the required attention, time and effort!
1. Automaker's CEO goes to Washington DC on a private jet.
When you go to your lenders expecting a bailout to the tune of $ 25 billion, the least you could do is not show up in your private jet, right? In the year 2008, the CEOs of Automaker, GM and Ford thought otherwise and decided to make a very public appearance in the city in a very expensive and fancy private jet! If only the PR company had a complete understanding of the situation, a major issue would have been avoided. Now, hybrid cars are the choice of transport, not private jets. Oops!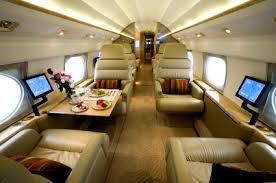 2. Abercrombie and Fitch's wardrobe malfunction 
In April 2002, Abercrombie and Fitch decided to up their latest collection by introducing a line of T shirts with caricatures of popular Asian characters. To prevent any major backlash from people, A&F released a statement saying, "We personally thought Asians would love this T shirt." Um, no offense, but there really is no underlying sense of humour here.
Before people could understand the full impact of shirts that boasted of direct attack against Asians, A&F went a step further and released  thongs in childrens' sizes, aimed at girls aged between 10 and 14 years. Their response? "The underwear for young girls was created with the intent to be lighthearted and cute." A major disaster right there, A&F was hit with several negative comments on not only their packaging, but on the kind of clothes they sold to the public with no conscience.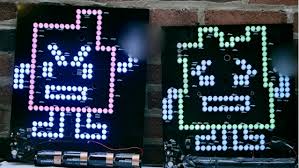 3. Urban Outfitters creates a supremely racist version of Monopoly 
Remember when Urban Outfitters started customising Monopoly and released a series of specific sets that were meant for people who lived outside the United States. While a majority of these sets were an instant hit, there was one version which majorly backfired. With lines like "Get rich by "buying stolen properties, pimpin hoes, building crack houses and getting car jacked!" and  "You got yo whole neighborhood addicted to crack. Collect $50." Score!, Urban Outfitters ended up offending an entire community by taking stereotyping to an all new level. Not cool guys, not cool!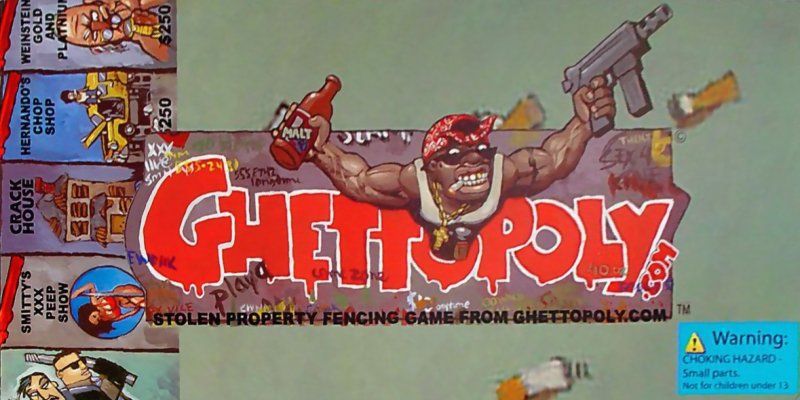 4. When Harper Collins thought it was a good idea to publish O.J Simpsons story! 
When you work in the publishing field as an editor, it is your job to filter the kind of manuscripts you publish, right? That is what Judith Regan, a publisher at Harper Collins, did not do! When Regan issued a public statement through Fox News saying she was working on a book about how O.J. Simpson killed his wife, the public went ballistic. What made news all the more scathing was the fact the manuscript was written by the man accused of the crime in itself: O.J. Simpson, giving the American public a very strong reason to hate the book. While neither Fox News nor Regan made a comment on the issue, owner Rupert Murdofch immediately issued an apology while firing Regan on the spot! Talk about lack of judgement and sensitivity!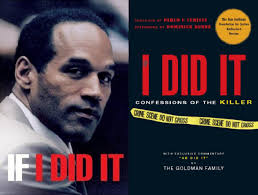 5. A Cartoon Network publicity stunt causes major bomb scare! 
In 2007, when guerrilla marketing just hit the advertising world in a big way, Cartoon Network decided to launch their new show. Titled Aqua Teen Hunger Force, Cartoon Network placed 38 lit up magnet signs across Boston, with indirect references to the show. Done right, the campaign could have done really well. Unfortunately for Cartoon Network, the good citizens of Boston flipped out and thought the city was under attack through bombs! As a result of the huge number of phone calls received by the Boston police, bomb squads were deployed and public transport was brought to a standstill.
To quieten down the situation, the head of Cartoon Network at the time stepped down as CEO and took full responsibility for approving this particular campaign. To make matters worse, the two people who were directly responsible for the campaign were arrested and faced criminal charges for the hoax!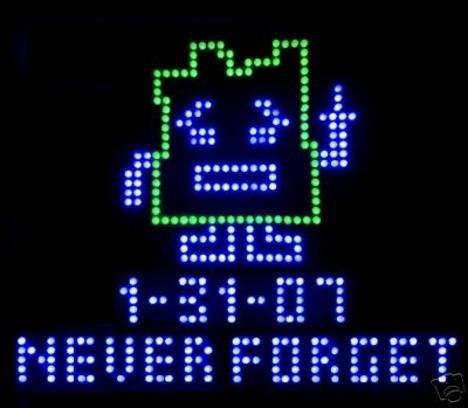 When your public relations team does a bad thing, the entire marketing strategy goes out of whack. If you think we missed out on any marketing strategies that went really wrong, comment and let us know!
Top Ten Most Used Apps During The COVID-19 Lockdown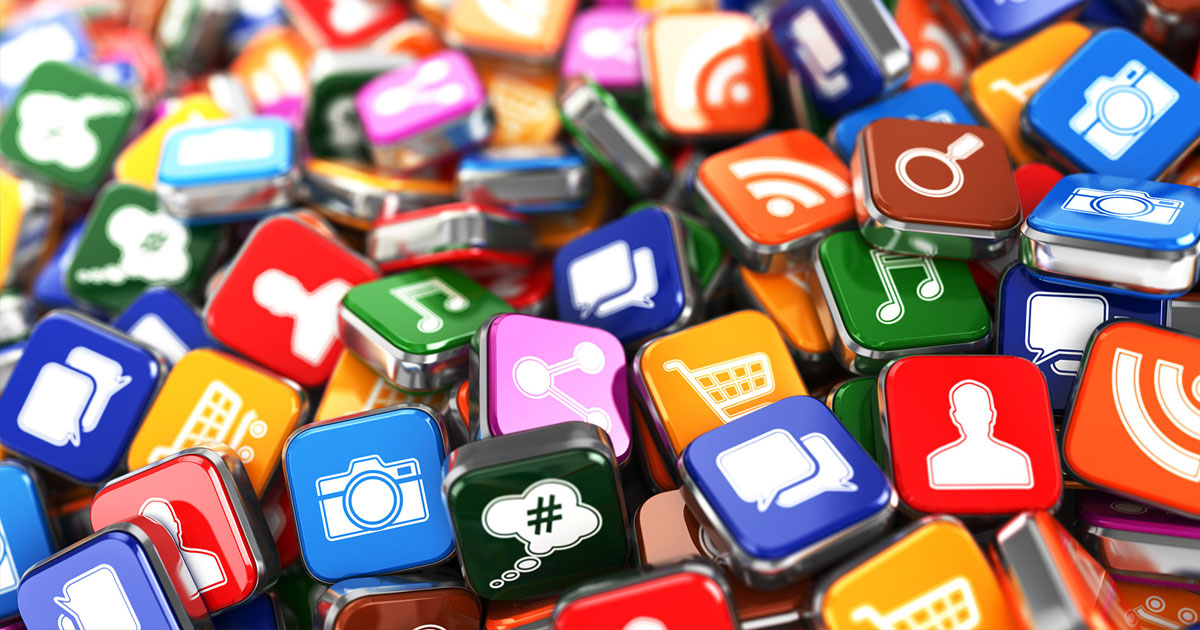 2020 would go down as an unusual year in this century as no one would have predicted the amount of change which would happen in such a short amount of time.  While the year began normally like any other in the past, things began to go haywire when news about a new virus without a cure, began afflicting people in the Wuhan province in China.  While the rest of the world thought the virus was an isolated incident, little did anyone guess the same virus would go on to cripple the world economy and medical infrastructure.  
As governments across the world tried to race against time in a desperate effort to check the spread of the COVID-19 virus and declared nationwide lockdowns and curfews, consumer interests and dynamics underwent a drastic change.  The lockdowns meant the crippling of various industries like transportation (Uber, Grab,) events industry (parties/music events,) hospitality (tourism) and logistics (airlines, hotels) to name a few.  The people had to make do with what they had available in hand at their homes which is a smartphone, television, computer and an internet connection.
Social media platforms, fitness applications, gaming applications, video conferencing applications, news applications and grocery delivery applications saw a drastic increase in the downloads as well as usage.  In this article we bring to you the top ten most used applications during the lockdown period.  This list is compiled in no particular order and we also understand the list might not apply to everyone.
1) TikTok
TikTok ended up being a favourite pastime for millions of Indians as well as other nationalities.  The viral app allows users to create short videos which can be shared across multiple platforms.   Following the lockdowns Indians were at their creative best on TikTok till the viral app was banned by the government citing data security concerns.
2) Zoom
When the entire country was in lockdown it meant, workplaces and offices were closed.  So how did organisations adapt to this change? They conducted meetings both internal and external on the video conferencing app called Zoom.  The video conferencing was so widely used worldwide that its stock price grew by a whopping 170% by June 2020.
3) Houseparty
The fun app is a social networking application which lets users gather around in a virtual conference call in order to socialise.  Houseparty had over 10 million downloads on Google Play Store and even more on Apple Store (Apple would not divulge the exact number.)  Houseparty is currently the third most downloaded app on the iOS app store in the United States, behind Zoom and TikTok, and comes top in the United Kingdom during the lockdown.
4) Aarogya Setu
Aarogya Setu was an app designed by the Indian government to trace the COVID-19 virus and to analyse the spread of the virus.  The app reached more than 100 million installs in 40 days since Prime Minister Narendra Modi made it mandatory for it to be installed on smartphones of Indians.  The app also provided useful information about nearby hospitals, quarantine protocols and nearby COVID clusters and hotspots.
5) Instagram
The social networking application saw its screen time jump by almost an hour on average.  Before the lockdown an individual used to spend on an average of 150 minutes on Instagram and Facebook.  However, after one month of lockdown this jumped to 280 minutes a day according to a survey done by Business Today.
ALSO READ: Top Ten Long Standing Indian Brands
6) Twitter
Twitter, although a social media platform, is quite useful to learn about the latest news.  Anything latest happening can be first found on Twitter and a quick hashtag will direct a user to the news.  This was the reason why Twitter saw a lot of usage as people all over the world tried to stay on top of how the world is coping with the COVID-19 pandemic.
7) PUBG
PUBG was India's most loved game during the lockdown.  PUBG was played by a whopping twenty two lakh people in the month of June 2020 according to Hindustan Times.  The battle royale game was enjoying a great run before the Indian Government banned it citing data security concerns.  The game developers have since then opened a new corporate office in India as well as data centers and will re enter the Indian market again.
8) Whatsapp
Whatsapp is probably the most widely used texting platform in the world.  Data from insights and consulting firm Kantar revealed a 40% increase in usage that grew from an initial 27% bump in the earlier days of the pandemic to 41% in the mid phase.
9) Netflix
Netflix usually enjoys a lot of screen time as people tune in to watch their favourite shows to while away their time.  However, with the lockdown, people ended up being cooped up at homes and ended up binge watching a lot of content.  According to a pan India study conducted by Velocity MR, Netflix saw a 65% rise in subscriptions.
10) Amazon Prime Video
Amazon Prime Video is a part of the Amazon Prime package which gives customers access to a ton of content and is also the biggest competitor to Netflix.  According to a pan India study conducted by Velocity MR, Netflix saw a 67% rise in subscriptions.
Let us know if we missed out on any other applications which you think should be included in this list in the comments below!
5 Best HR Softwares for Startups And Small Businesses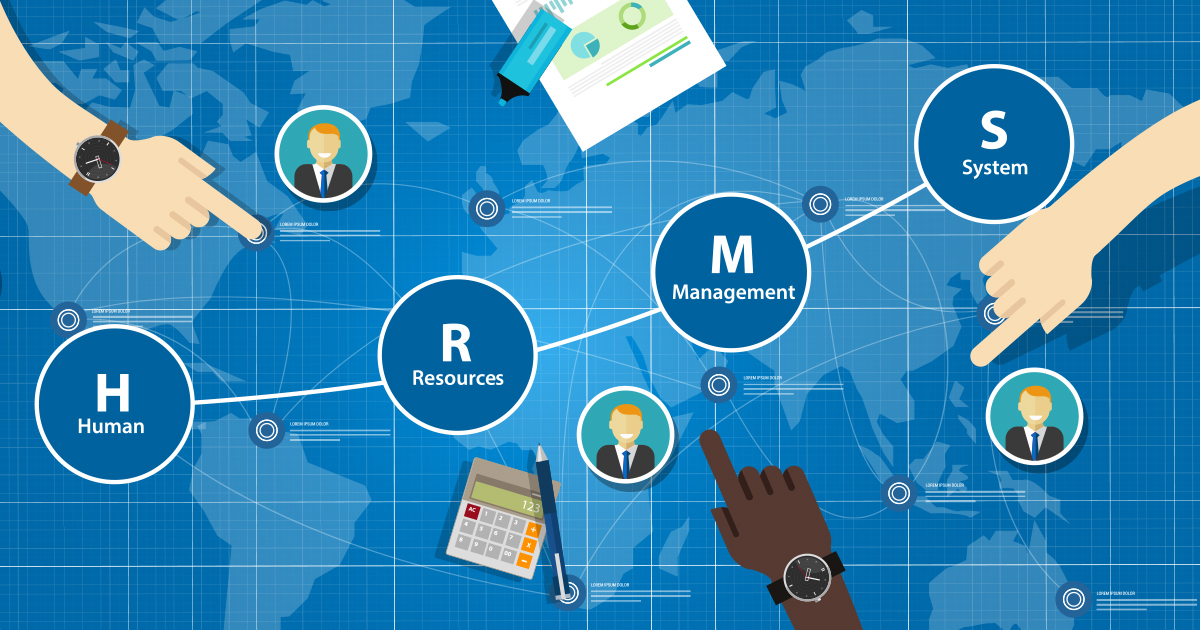 Human resources are the personnel of a startup or small business and make up for one of most valuable assets for any organisation.  Additionally startups often have a dedicated vertical or function which looks after human resources and various other functionalities which come with it like payroll, compliance, hiring, grievances and many more.  Over the years, human resources has evolved from just one aspect of hiring to covering a broad spectrum of functions like learning and development, improving productivity and culture in an organisation.  Therefore. human resources can become tedious with a lot of manual work involved in payrolls, interview scheduling, leaves and grievance management and therefore tend to take a lot of valuable time which could be used elsewhere.  Therefore automating these processes can free up time as well as streamline the entire processes.
This is where a Human Resource Management System (HRMS) comes into play.  HRMS refers to a platform which helps the HR department in planning, organising and controlling the workforce, recruitment, staffing, payroll, announcements, policy changes as well as functioning as a repository of important human resources information.
We have compiled a list of five best HRMS softwares for startups and small businesses.  Read more to find out about them.
1) Gusto
Gusto HRMS offers customised services for each business.  The HRMS platforms handles payroll, insurance, onboarding, employee finance tools and time tracking.  Gusto is not just any simple HRMS tool, and what sets them apart is their financial advisors which let startups plan their insurances and taxes according to the budget they have in mind as well as a handy service which lets employees manage their finances better.
2) Namely
Namely is a HRMS provider who prides itself on being able to cater extensively to medium sized businesses by streamlining their HR processes.  Namely believes in enabling startups and mid sized businesses to make data driven decisions in all aspects of their HR functions.   Namely can cater to organisations who have employees from the range to fifty to a thousand.
3) Zoho People
Zoho People is an online Human Resource Management System designed to manage and access all your employee data from a centralized location.  Zoho People does not need a separate software which needs to be installed and instead operates from the cloud.  Zoho People provides modules for Employee self service, leave management, timesheets, attendance management and HR automation to name a few.  Zoho People even offers a thirty day free trial in order to convince startups on their HRMS tool.
ALSO READ: 8 Best Free CRM Solutions For Startups
4) Bamboo HR
BambooHR is designed with small and medium sized businesses in mind.  This HRMS tool offers modules for onboarding, hiring, compensation and a special module for culture.  The culture module provides a new approach to performance management and the latest tools for measuring engagement and driving organisational behaviour.  Bamboo HR also provides a free trial for startups and offers pricing depending on the size of an organisation.
5) Zenefits
Zenefits simplifies the process of curating, and providing great benefits to employees from comprehensive healthcare plans to useful perks like commuter benefits.  Zenefits also provides a fourteen day free trial for startups with most of its features available in order to convince the organisation to opt for their HRMS.
This concludes the list of Best HRMS platforms available in the market for startups and medium sized businesses.  Let us know if you are already using any of these HRMS tools or plan on using them in the future in the comments below.
8 Best Free CRM Solutions For Startups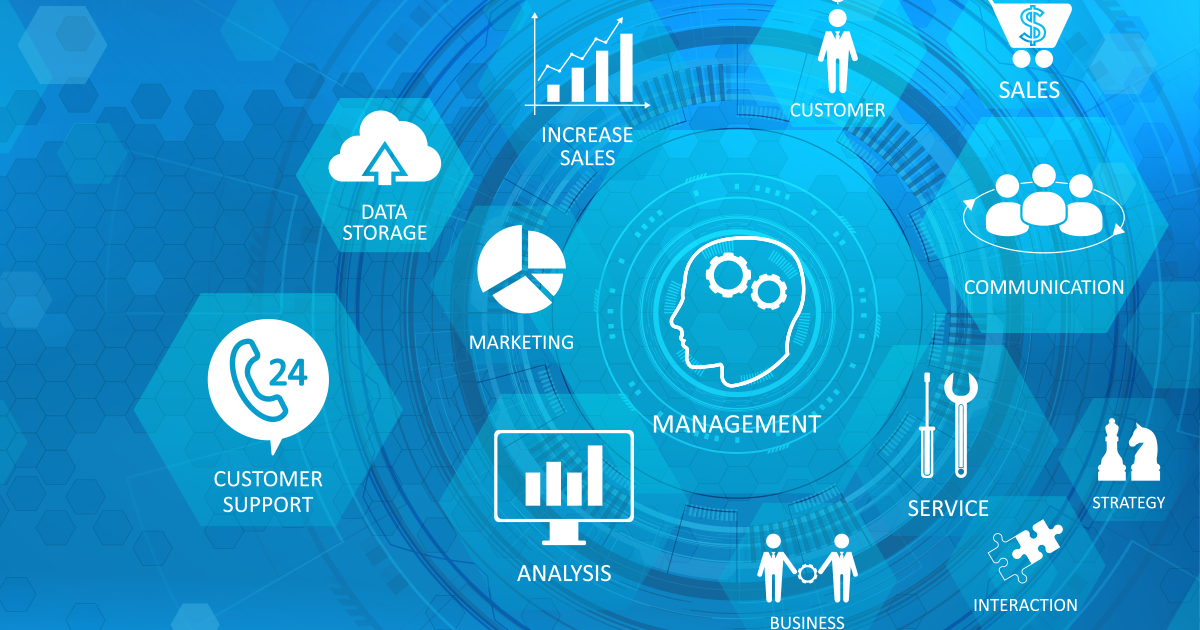 A startup has to face many hurdles in the beginning due to bootstrapping, scalability and identifying market needs and fit for their product or service.  Normally a startup has very little manpower in order to reduce their burnout rate  (tracking the amount of monthly cash that a company spends before it starts generating its own income.)  This means every member should don multiple hats and oversee multiple responsibilities.  A good startup and its founders would make the wise decision to find processes which need automating and will make the shift so as to give them room to employ skills elsewhere.  For example, if a startup relies on high volume sales from a regular customer, it makes sense to automate the process of  invoicing and sales.  Payroll and attendance can be linked and automated on a common dashboard.  This is where customer relationship management (CRM) comes into the picture.  To a layman, CRM is a tool or a strategy which helps businesses organise or strategically manage their customer data.  Data was previously stored in databases on single computers but with the advent of the internet, digital marketing and cloud computing, accessing data has never been easier, thereby making life easier for startups.  
A CRM platform or a tool in the current era is a software which connects different departments from front office to back office and organises notes/data, metrics, analytics into one smooth and cohesive ecosystem.  Every user has direct access to real time client and internal data which lets startups add a personalized approach to clients.  For example if a startup has recurring monthly salessale from an individual customer, the tool can generate an invoice monthly as well as allowing the freedom to include a gift on special occasions for recurring customers.
In this article we give a list of 8 best and free CRM solutions for startups looking to scale up.
1) Hubspot 
Hubspot is a CRM tool which offers complete toolkits and integrations which lets startups increase leads, accelerate sales and streamline customer services.  They have a CRM offering for sales, marketing, services and content management which lets startups choose what works best for them.
2) Zoho CRM
Zoho CRM tool lets startups customize their requirements to suit specific needs.  The CRM is designed for individual functions like process management, sales automation, marketing automation, predictive sales and many more letting the startups choose the best tool for their organisation.  The CRM tool can be used by startups from any kind of industry and is used by some of the world's largest organisations like Amazon and Ola.
3) Insightly
Insightly prides itself on being the best CRM tool for startups which rely on G Suite and Microsoft Office 365.  Insightly provides CRM software for businesses of all sizes across a range of industries such as manufacturing, consulting, professional services, media and advertising, non profit, technology and others.
4) Flowlu
Flowlu offers CRM solutions for businesses by providing essential tools for efficient business management from projects to sales and marketing.  Instead of having a different program for lead generation, accounting, and human resources, Flowlu puts everything on the cloud.The CRM also offers tools for financial management.
ALSO READ: How To Increase Online Sales Of A Business
5) Freshworks
Freshworks or Freshsales as it iswas formerly known, is a CRM provider with powerful integrations.  Startups would benefit from this CRM as they have a free offering and also by providing the option to upgrade the services.  This option shows the kind of trust Freshworks has in its CRM platform.
6) Really Simple Systems
Really Simple Systems makes CRM software targeted at small businesses which follow a business to business (B2B) model.  Their free offering is aimed at startups looking to manage and track their leads and customers.  What is even better is this feature is free for startups forever.
7) Agile CRM
Agile's free CRM is targeted at small and medium sized startups and is free for the first ten users.  The CRM offers tools for increasing sales and for automating marketing.
8) Suite CRM
Suite CRM offers unlimited users in its free version for thirty days allowing startups to have ample time to think onabout the CRM tool.  Following the thirty day free trial startups can make a purchase from three plans which will suit their business needs perfectly.
This concludes the list of free CRM tools which are currently the best available in the markets for startups.  Let us know if you are already using any of these CRM tools or plan on using them in the future in the comments below.