Journey And Growth Of Product Hunt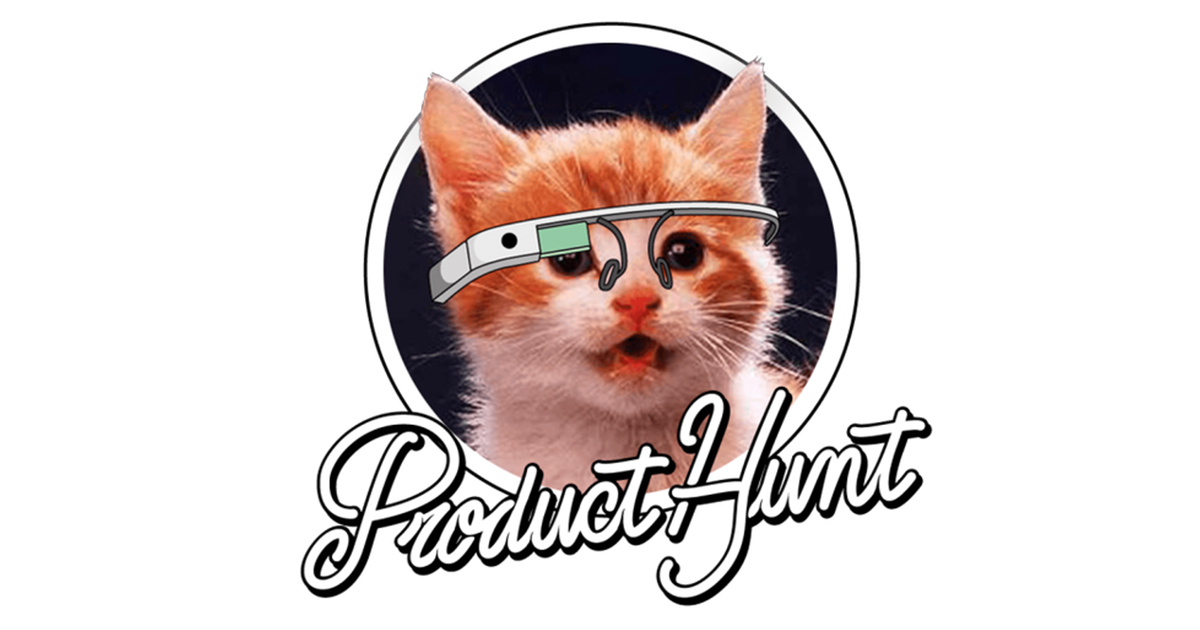 The proliferation of the internet across the world has been one of the biggest achievements of technology in the last two decades.  The advent of internet technology gave many people a chance to display their talents for the world to see and take notice.  However, like any good thing there is also another side to the coin, which in this case is the huge volume of talent on display.  
What is it that famous apps like the group video mobile chatting app, Houseparty and the hugely popular $0 commission brokerage firm, Robinhood have in common?  Both Houseparty and Robinhood launched their products on Product Hunt from where they got their initial traction; the kind of traction which resulted in funding from acclaimed investors.  Product Hunt comes into the picture by giving deserving product creators a platform to display their wares.
Before we dive into the journey of Product Hunt, we need to understand what Product Hunt does primarily.  Product Hunt is a website/platform which lets users share their own products and discover other products.  Users can comment and vote (upvote and downvote) various products which they think are useful or not.  A product with the most upvotes in a day reaches the top of the list for that day.  Simply put, the more attractive and useful a product is, means the better the chance for it to be discovered by other users.  Products are mainly classified and organized into four categories namely technology (web apps, mobile apps etc.,) games ( PC, mobile and web,) books and podcasts. 
Product Hunt: The Beginning
Product Hunt was founded by Ryan Hoover in 2013 but initially Product Hunt was completely different than what it is right now.    Before Product Hunt kicked off, Hoover was a Product Director at a gaming company named PlayHaven.  Hoover was an active blogger and used to talk about tech products and answer questions from his audience about his thoughts on new things on TechCrunch, Hacker News, Redditt and Twitter.   Product Hunt initially began as an email list using LinkyDink, a tool for creating an email digest.  
Just announced a new experiment: Product Hunt http://t.co/wM3F7rF0Xr

cc @choosenick, @jongold, @stef

— Ryan Hoover (@rrhoover) November 6, 2013
Interested contributors submitted links of new products which would be included in the email newsletter and subscribers would receive the newsletters containing all the new products. 
What began as a side project grew into Product Hunt.   Hoover realised he had an excellent idea on his hands and one which would be helpful for everyone.  Founders are using the platform (Product Hunt) as a launch pad, investors are using it as a scouting ground while tech enthusiasts are able to stay updated on new technology.
Once Ryan Hoover realised the potential for what Product Hunt could be, he reached out to his friend Nathan Bashaw for help with designing the original Product Hunt.  The platform was designed over a Thanksgiving break and rolled out.  Hoover and Bashaw tested the waters by seeking feedback from users about Product Hunt and also at the same time making them invested in the decision making process.  
Five days after gaining feedback from initial users, the first Product Hunt beta was rolled out followed by gaining the first 30 users.  Bugs were identified and corrected all the while collecting constant feedback and in a span of a week the users grew to 100.  It was then that Product Hunt was publicly launched for the public.   At that moment, Ryan Hoover however did not go for press publicity but instead worked on making Product Hunt as engaging as possible while retaining their users.  Later a couple of strategically placed articles in the press worked wonders while reaffirming that Product Hunt was not just one of Hoover's experiments.  
Since the public launch, Hoover kept a keen eye on promising users and engaged with them and also collaborated with influencers in the tech space to promote Product Hunt.  Twenty days after the public launch of Product Hunt, there were 2000 users on the platform.
Once Product Hunt started gaining traction, it was not long before venture capital firms came knocking on their doors.
AngelList Acquisition
Since Product Hunt began in 2013, there have been over 100 million product discoveries and 50,000 startups and makers introduced their product/service to the world on Product Hunt. AngelList is a U.S. website for startups, angel investors, and job seekers looking to work at startups.  AngelList also helps startups with their challenges in fundraising and talent.  Ryan Hoover used to browse AngelList to search for different startups that have been springing up.  
My new favorite thing: browsing AngelList. I'm such a nerd.

— Ryan Hoover (@rrhoover) October 25, 2011
Ryan Hoover and AngelList founder Naval Ravikant decided to meet and discuss Product Hunt after Naval reached out to Hoover over a text message.  The meeting took place six months after Product Hunt was rolled out publicly.  Ryan Hoover initially had a fear that AngelList might be a competitor to Product Hunt, as investors were using the platform to scout for promising startups.  While Product Hunt's focus was product discovery, Hoover took his time to learn about Naval's vision for AngelList following which his fears were assuaged.  It was then that Naval offered to invest in Product Hunt.  Although the news was not publicly announced, both Product Hunt and AngelList have announced the acquisition on their company blog sites.  AngelList had this to say about Product Hunt on their blog "Product Hunt will remain independent.  It will maintain its playful, empathic and curious attitude (sic.)"  AngelList acquired Product Hunt in November, 2016.
Today Product Hunt is used by product and app developers worldwide to display their creations in order to be launched or in the hopes of attracting investors.  Stay tuned to Startup Stories to learn more about the revenue models of Product Hunt in the next article.
Discover Kheyti, The Startup Changing The Lives of Farmers In India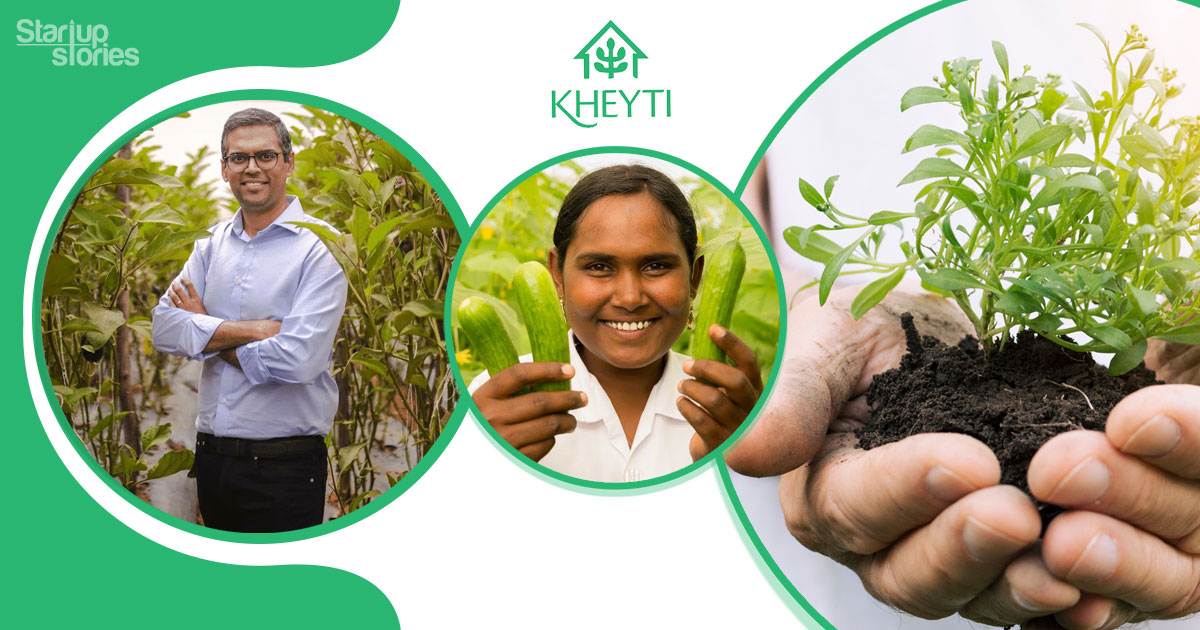 Farming has been an integral part of India's history and culture for ages. It's been the foundation of the Indian economy, supporting millions of people with food and jobs. Crops and agriculture hold immense importance in Indian society, not just in terms of money, but also in terms of culture, community, and spirituality.
Farming is a way of life for many people in India, but it can be a difficult and unpredictable business and farmers face a number of challenges, from erratic weather patterns to low market prices for their crops. Kheyti is a social enterprise founded in 2015 by Saumya, Kaushik Kappagantula, and Sathya Raghu. The organisation provides sustainable solutions to small farmers in India, helping them overcome challenges and improve their lives.
Kheyti's flagship product is the "Greenhouse-in-a-Box," a low-cost modular greenhouse that allows farmers to grow high-value crops year-round, even in unfavourable weather conditions. operates on a subscription-based model, where farmers can purchase a "Greenhouse-in-a-Box" kit or sign up for crop advisory services on a monthly or annual basis. Kheyti.com also earns revenue by connecting farmers with markets and buyers, taking a small commission on sales. They work to keep the costs low by partnering with local manufacturers to produce their products and leveraging tech to provide personalised crop advisory services at scale.
They also provide crop advisory services to farmers, offering personalised advice on crop selection, planting, and management. In total, The company has helped over 6,000 small farmers increase their incomes by an average of 300%. You call them small farmers, Kheyti calls them Smart farmers!
While there are other companies in India that offer similar solutions to small farmers, Kheyti stands out for its focus on sustainability, innovation, and community involvement. It works closely with farmers to develop tailored solutions that meet their needs while focusing on sustainable farming practices. Through its efforts, Kheyti has improved soil health, reduced water usage, and increased yields of various crops.
Looking ahead, Kheyti plans to expand its reach to more farmers in India and beyond and aims to continue developing new products and services that can help small farmers overcome the challenges they face. With its commitment to sustainability and innovation, The visionaries at Kheyti claim it has the potential to transform the agricultural sector and contribute to a more equitable future for all.
Imagine the joy and hope Kheyti brings to struggling farmers in India. With Kheyti's help, over 6,000 small farmers have transformed their lives, becoming Smart farmers who handle challenges and succeed. With sustainable solutions, Kheyti is not only revolutionising agriculture but also spreading hope for a brighter future.
Suki: This Startup Wants To Transform Healthcare With Its Artificial Intelligence Tool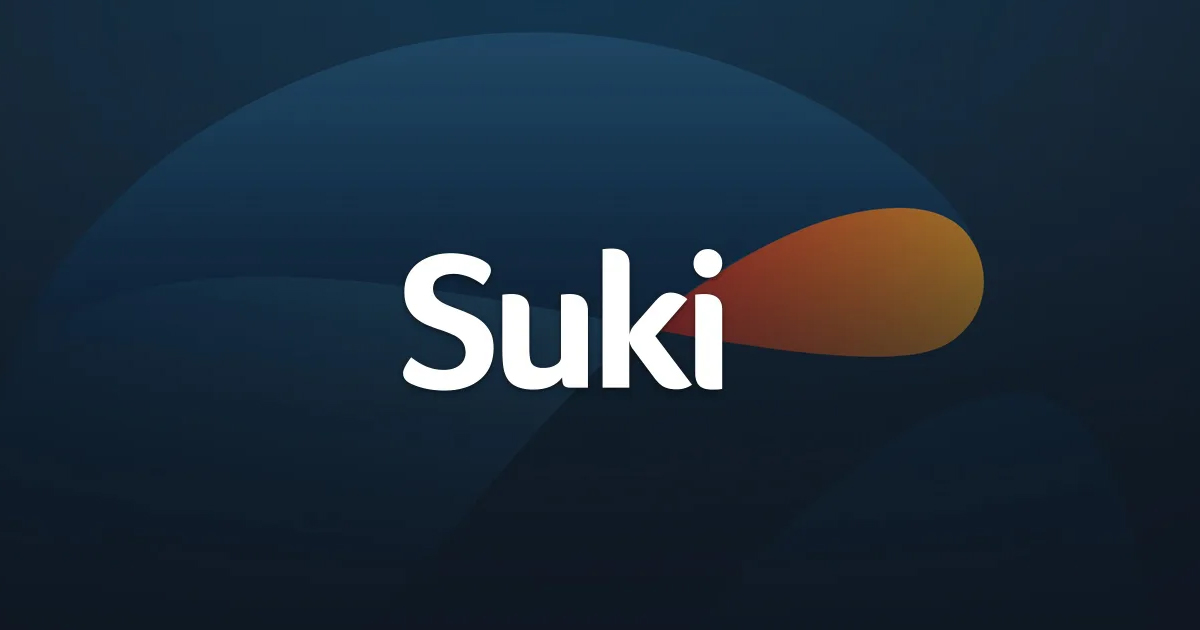 We live in a rapidly transforming era where humanity is making exponential leaps in technology.  Thirty years ago, no one would have believed you could talk to an online voice assistant to create tasks and get things done.  Ten years ago, no one would have believed humanity would land robots on Mars.  Technology truly has improved the quality of living of every human who owns a smartphone and has access to an internet connection.  Voice assistants are slowly replacing manual tasks and making lives easier and efficient.  Siri, Alexa, Google Voice Assistant are just some of the widely used artificial intelligence based tools which are employed on a daily basis.  Artificial intelligence, which is hailed as the technology of the future is now slowly making its way into much more complex domains like self driving vehicles, quantum computing and also health care.
Suki, a United States of America based startup founded by Punit Soni, developed their own voice assistant which runs on artificial intelligence to simplify healthcare for doctors and other healthcare professionals.  In simple terms, Suki is akin to Siri for doctors.  While you could order a pizza or schedule an appointment on Siri, doctors could modify, edit and add health records of their patients.  Suki is a powerful tool to help doctors with documentation of health records which often take hours of their (doctors) time.  
Suki currently focuses on documentation but has the potential to expand its usage to data queries, ordering, prescribing and billing.  According to a white paper published by Suki, using its technology increases the time a doctor spends with a patient by 12% by cutting note taking time by 76%.  The time which is saved also brings in a financial benefit of $30,000 more in revenue a year on average for doctors.  
Suki raised a $ 20 million Series B round from Flare Capital Partners, First Round Capital, and Venrock, doubling its total funding to $ 40 million since its 2017 launch.  Suki is also looking to expand its reach in India and has decided to establish Bangalore as their base of operations.  India holds a lot of potential for Suki considering the amount of manual work which goes into almost any sector.  
It would be interesting to watch how Suki and other similar AI based startups would transform healthcare across the world.
5 Successful Indian Startups Founded By Women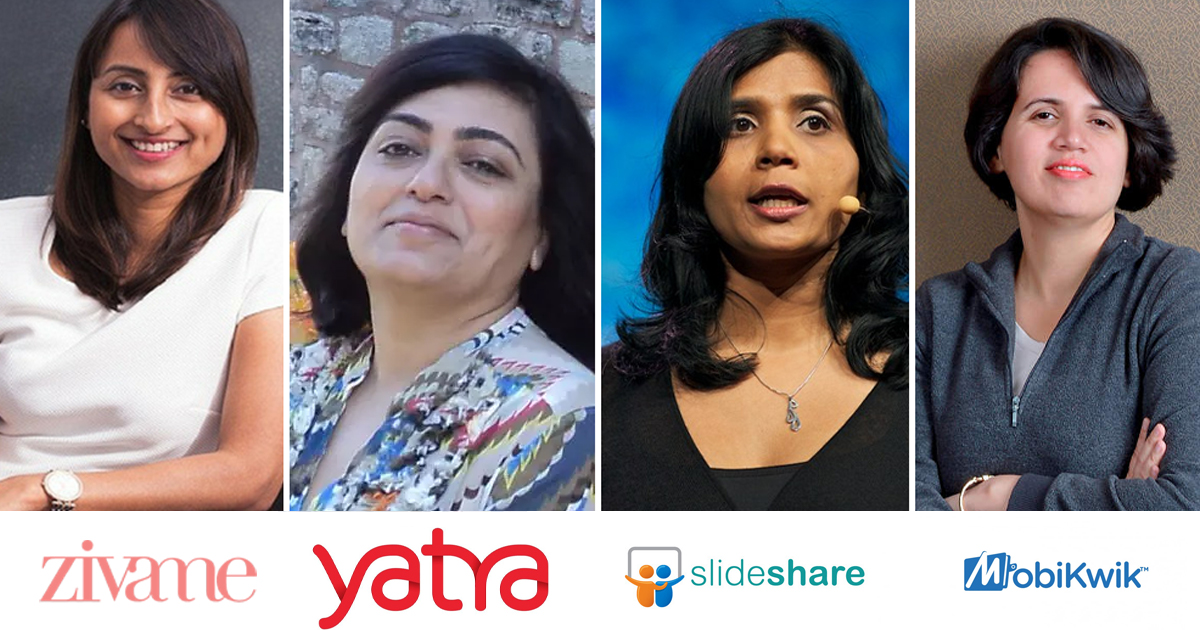 The workplace has undergone massive changes in the last century.  At the turn of the Industrial Revolution, any workplace was dominated by men while the women were delegated to run the homes.  However, with the advent of the internet and new and exciting technologies, workplaces have undergone a tectonic shift.  Women are no longer comfortable staying at home and are instead opting to lead teams and organisations.  As every year passes, we get closer to true gender equality, women have proven time and again that they are equally capable to get the job done if not better in some instances.  Names like Wolfe Herd (Bumble founder,) Kylie Jenner     (Kylie Cosmetics founder,)  Masaba Gupta (Masaba clothing label founder) are just some of the names who are known for leading world famous brands with their unique style of leadership. 
As the world celebrates International Women's Day, we bring to you five women founders who run world famous and successful startups.
1) Upasana Taku-MobiKwik
If you are an Indian and are used to doing online shopping, more often than not at the time of payment, you would be directed to a payment gateway.  One of these gateways would normally be MobiKwik.  The startup is a well known name in the digital payments and digital wallet space.  MobiKwik was founded by Upasana Taku in 2009, who prior to founding MobiKwik used to work with PayPal.  Today Upasana Taku is also in charge of bank partnerships, business operations, and talent acquisition at MobiKwik.
2) Richa Kar-Zivame
An enthusiastic MBA student, Richa Kar, developed an online lingerie shopping platform in the year 2011.  Currently, Zivame is India's leading online lingerie store with a valuation of more than $ 100 million.  The brilliant idea for her own lingerie business came to light when Richa tracked Victoria's Secret's sales, who was one of her clients when she was working at SAP.  She observed the lingerie sales figures reached peaks overseas but, Indian women were not provided with the similar innerwear.  While Richa was studying the Indian lingerie market, she realized the social embarrassment in India surrounding lingerie shopping.  Today Richa Kar could be credited with destigmatising the uneasiness surrounding lingerie shopping in India.
3) Falguna Nayar-Nykaa
After a long stint as an investment banker, Falguni Nayar founded Nykaa.com in the year 2013. An online one stop shop for beauty products from Indian and international brands, Nykaa changed the world of online shopping.  Who would have ever thought buying makeup online would be so easy? Falguni Nayar proved many critics wrong and created a brand new place for people who love experimenting with styles, designs and colors.
ALSO READ: Zivame: Founding Story
4) Sabina Chopra-Yatra.com
Yatra.com is a popular Indian website for making flight and hotel bookings.  Sabina Chopra was instrumental in identifying the potential for travel commerce in India and people moving towards cheaper or easier travel.  By the time, people started looking to make bookings, Sabina made sure Yatra.com was already in place.  Sabina was the former Head of India Operations of eBookers, which is also an online travel company based in Europe.  Along with this, she was also working with Japan Airlines which further adds to her experience in the travel industry.
5) Rashmi Sinha-SlideShare
SlideShare allows people to upload and access their presentations online.  While this feature is presently available everywhere, SlideShare was one of the first players in making this happen.  Rashmi Sinha was one of the founders of the presentation sharing platform SlideShare.  The company became so successful that in 2012, LinkedIn acquired the company for an amount of $100 million.
Let us know in the comments if you know any other wonderful women who have become leaders of their right or have started up and are doing extraordinary things.  We at Startup Stories wish a wonderful Women's Day to all the women in the world who are changemakers.