Fed Up With The 4G Girl? Check Out Airtel's Cute Latest Ad By Kids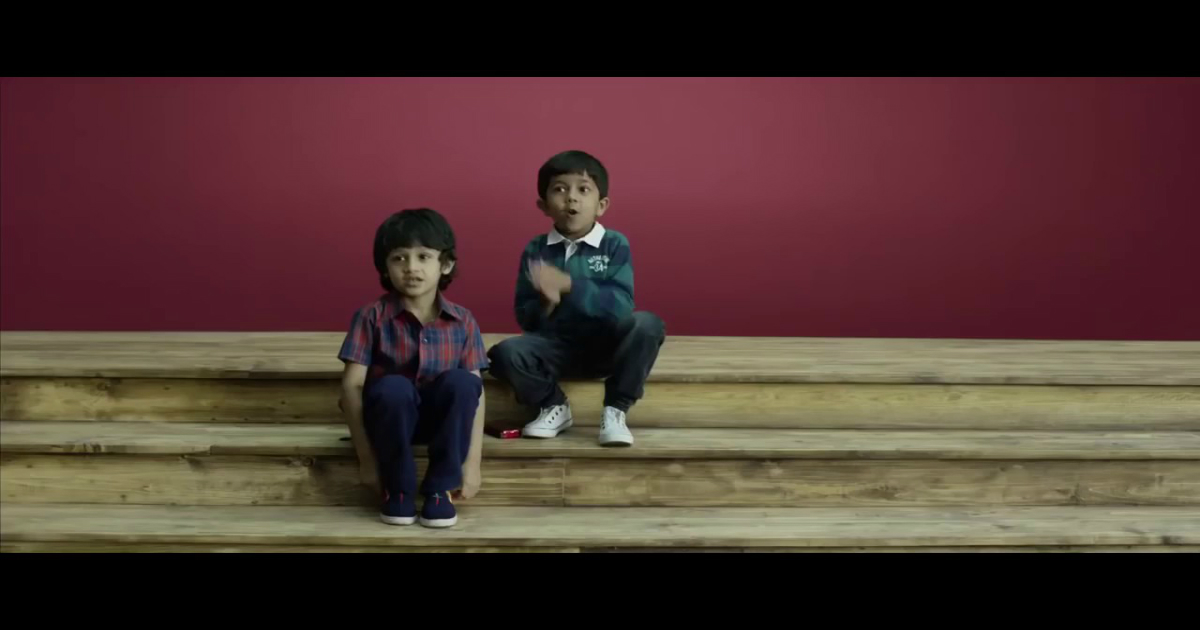 Airtel finally had come up with some different ad campaign keeping their so-called '4G girl' behind. Yes, the popular telecom network Airtel had chosen kids this time. The creative team of Airtel thought of something new and this time they emphasized more on declaring themselves as the best smartphone network.
Kids in this very cute advertisement, share their feelings about expecting their smartphones could do many things like their smartphone acting like a bodyguard, a rocket and as a problem solver.
The ad is then concluded by saying that their network can be a multi-challenger and comes with a set of features like anti-virus, payments bank, music, movies, games, handset damage protection, and not to mention the high-speed 4G network.
The tagline seems to be catchy as well 'Jitna smart network, utna smart phone' nailed it completely.
Watch the video here:
Playboy: The Success Story Of Hefner's Empire

Do you know about the most read men's magazine which has been popular for more than four decades? The sales for a single issue of this magazine hit seven million by the early 1970s. Sounds familiar, right? Every other man was holding a copy this magazine back then. Any guesses? We are speaking about the most sold magazine of all times Playboy. Hugh Hefner and his remarkable magazine Playboy solely changed the story of the adult entertainment industry and became a multimillion dollar business endeavour that expanded to incorporate television, web ventures, clubs and more. The magazine was a game changer in the era of '70s where people were more conscious of what is being displayed and what's not.
Playboy's founding story
Hugh Hefner, the founder of the epic magazine had first shown his interest in publication at an early age. In high school he founded his school's newspaper taking it as an opportunity, young Hefner illustrated his own comic book, School Daze. Although he had a high IQ of 152, Hefner was never really spirited about school, in general. However, after completing his schooling, Hefner joined the United States Army. Later, he went on to attend classes at the Chicago Art Institute. After two years at the Art Institute, Hefner attended the University of Illinois in Champaign-Urbana, where he obtained his bachelor's degree in the year 1950. It was in the year 1952, Hefner started working as a cartoonist for the famous Esquire magazine. While working there, he was turned down for a $ 5 raise, he took it to heart and decided to quit his job at the publication. He went on to venture out on his own and the rest we know is history! In 1953, Hefner founded Playboy magazine using his $ 600 bucks and several thousand more he borrowed including $ 1,000 from his mom.
The rise and fall and rise of Playboy
The first issue of Playboy published in December 1953. The magazine featured nude photos of Marilyn Monroe and sold over 50,000 copies. As we all know, controversial stuff sells fast! Playboy had its strategies right and by the year 1958, the magazine's annual profit was $ 4 million and Hugh Incredible Hefner had skyrocketed to fame. Over the years, apart from controversial stuff, Playboy's publication of writers including Ray Bradbury, Ian Fleming, Joseph Heller, Jack Kerouac and Margaret Atwood became famous overnight. Also, Miles Davis was the magazine's first interview. Other interviews included Fidel Castro, Frank Sinatra, Marlon Brando and the then presidential candidate Jimmy Carter, who confided that he had committed adultery in his heart. John Lennon before dying had spoken to Playboy in 1980 as well. Playboy became known for its sexually explicit content. By 1970, Hugh Hefner had gone from beginning an entrepreneurial endeavour in his own home to being the founder of a major corporation. The distribution of the magazine was extensively done and copies were selling at rates of seven million copies per month. The year 1972 earned Hefner a twelve million dollar profit.
The magazine's monthly distribution was reaching new heights. Yes! An enormous 7 million issues were sold in 1971. By that time, nearly one quarter of  American young lads were buying or subscribing every month, according to a source. However, post that, Playboy saw a downfall in the late '80s and the franchise was struggling hard to reach out to the people. In the year 1994, Hefner established the Playboy Jazz Film Festival, funded by Playboy. The festival was the first showcase on the West Coast for rare jazz films and was free to the public. The franchise was slowly and steadily gaining its pace. Nevertheless, Hefner's brainchild was back with a bang in the early 2000s with the release of his reality television show on E!. The program The Girls Next Door portrayed the lives of his three blonde girlfriends at the Playboy Mansion. The series was a super hit and doubled the popularity of Hefner between the years 2005 to 2010.
In the year 2017, Hefner died in Los Angeles at the age of 91. At the time of his death, Hefner's global brand had an estimated net worth of at least $ 110 million. As of now, Playboy earns most of its money by licensing the bunny brand for a variety of products including liquor, clothing, fragrances, jewellery and bath products.
Cooper Hefner, Hefner's son and the Chief Creative Officer of Playboy Enterprises, said in a statement …my father lived an exceptional and impactful life as a media and cultural pioneer and a leading voice behind some of the most significant social and cultural movements of our time in advocating free speech, civil rights and sexual freedom. He defined a lifestyle and ethos that lie at the heart of the Playboy brand, one of the most recognizable and enduring in history.
Watch the success story of Playboy here,
Steve Jobs: Man On A Mission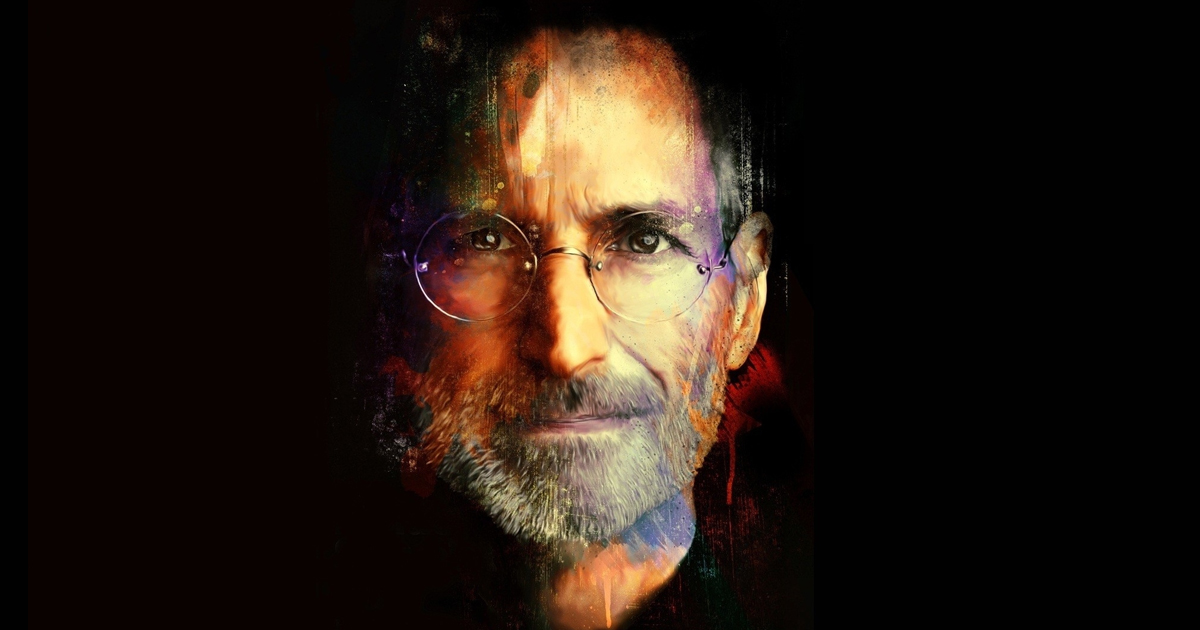 Millions of people around the world today are proud owners of Apple products, from smartphones to watches and laptops. The passion and creativity of one person has reached people in the corners of the globe, making Steve Jobs, the founder of Apple, one of the most influential people in the tech industry. Some say the founder of Apple lost his footing on his way to success. But, few will disagree that Apple lost its sense of direction and pioneering spirit without Jobs on the front line. Engineering one of the most amazing turnarounds of the 20th century, Steve Jobs cemented his name in history as an icon of American business.
Every Apple fan knows the story of how the son of a machinist with an interest in electronics set out to build a computer for every household sparking the personal computer revolution. However, there are still a few facts that are not common knowledge!
Here are a few lesser known facts about the one of the most inspiring entrepreneurs, Steve Jobs.
1. Apple
Jobs decided to name his company Apple on his visit to an organic farm to collect fruits. He was a fruitarian and his diet consisted of only fruits and fish. 
2. Apple's typography and font
After dropping out of college, Jobs continued his education by informally auditing classes. One of those courses was a calligraphy course, which was instrumental in the future Apple products' attention to typography and font.
3. Annual Salary
Jobs' annual salary at Apple was only $ 1 annually. However, he was a majority shareholder of Disney stock after selling Pixar and held close to 5.5 million shares of Apple stock. 
4. Packaging
An entire team at Apple was dedicated to study the experience of opening a box. Jobs insisted on achieving the excitement and emotional response level that is now common with all the Apple products.
5. Patents
Close to 346 United States patents have been listed with Steve Jobs named as either the inventor or co inventor. Apple's famous glass staircase is one such patented attraction that pulls passersby into the store.
6. Mentor
Steve Jobs acted as a mentor to Larry Page and Sergey Brin, the founders of the search engine giant Google. He even shared some of his advisers with the duo but was furious when Google went on to launch the Android operating system.
7. Pancreatic Cancer
When Jobs was diagnosed with Pancreatic cancer, he waited for nine months before undergoing surgery. He instead opted for an alternative medicine regimen, including a vegan diet, acupuncture and herbal remedies, even consulting a psychic.
8. Bill Gates
Although they were rivals for a majority of the time, Bill Gates and Steve Jobs hit it off while doing an event together for the Bill and Melinda Gates Foundation. Bill Gates even wrote a letter to Jobs about how Jobs should feel great about what he had done and the company he had built. Jobs appreciated the letter and kept it by his bedside.
9. Last words
Till date, no one has been able to decipher Steve Jobs last words which were "Oh wow, oh wow, oh wow." Jobs spoke these last words on his deathbed while gazing over his family's shoulders before passing away on Oct 5 at the age of 56.
10. Steve Jobs: The Man With A Mission
One of Steve Jobs' most famous quotes is "I want to put a ding in the universe." I think it is safe to say Steve Jobs managed to put more than just a ding in the universe!
Watch Steve Jobs inspire graduates and entrepreneurs to dream big and achieve their dreams in this motivational video! 
Bill Gates And His Life Secrets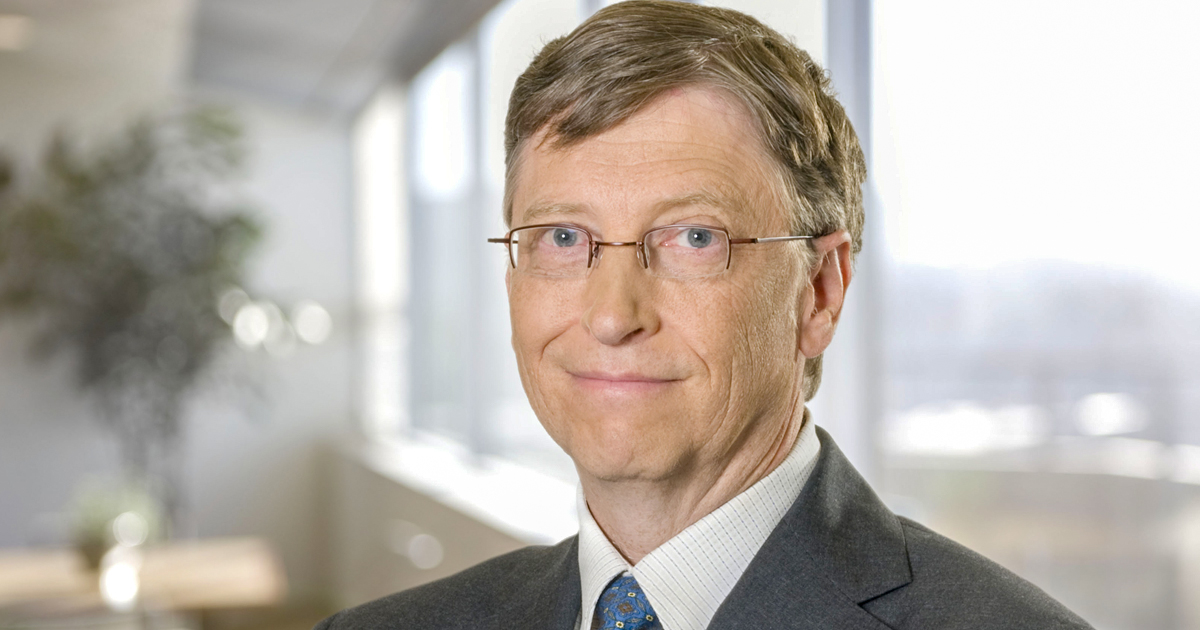 Bill Gates, 
American business magnate, investor, author, humanitarian, philanthropist and principal founder of Microsoft Corporation, is known for more than just his brilliance. Most of Bill Gates significant achievements are outside Microsoft. In fact, he was a billionaire long before he became the CEO of one of the biggest technology corporations of the world. 
Gates who is one of the richest people in the world, has also given the second highest amount to charity around $ 23.5 billion as of 2017. His achievements in business and the simplicity with which he conducts his life set him apart as an inspirational public figure who is admired and respected around the world. Most people see wealth as the hallmark of success. However, to both Bill and Melinda Gates, philanthropy has always been more important in life.
While the philanthropist has attained great success which could otherwise only be possible in the wildest of dreams, there are many salient and practical lessons you can learn from Bill Gates which will certainly change your life. These lessons may not make you the richest person in the world, but they will definitely give you a head start in creating your own success story and making a positive impact in the lives of others.
1. Adding value to others life is the true essence of wealth
To this billionaire, reducing global suffering and helping others rise above the slums of poverty is the greatest service that anyone could possibly offer to the world. "I've been very lucky and therefore I owe it to try and reduce the inequity in the world. And that's kind of a religious belief. I mean, it's at least a moral belief."
2. Failure and mistakes are very valuable
While most people only celebrate success and consider failure in any form disastrous, Bill Gates thinks otherwise. "It's fine to celebrate success, but it is more important to heed the lessons of failure."
3. Do not be distracted by success
Though the philanthropist has achieved a lot, he is still very much at his game. "If I'd had some set idea of a finish line don't you think I would have crossed it years ago?"
4. Time is more valuable than money
Bill Gates understands the wisdom in properly prioritizing tasks that are more likely to yield the most productive results of time spent. "No matter how much money you have, you can't buy time."
5. Start immediately
Do you have an idea, a dream or a vision? Then you should not waste your time on it. Start as early as early as possible. "If you don't build your dreams, someone else will hire you to build theirs."
Creating a business that is now one of the biggest technology empires in the world is not easy. However, through dedication, will power and courage anything can be achieved. If his life lessons have not encouraged you to run after your dreams and make them a reality, this motivational video will definitely ignite the fire in you.