Flipkart Unfreezes The Hiring Block
After a gap of almost two years in the hiring process, the e-commerce giant, Flipkart finally decided to increase the number of employees on its roster. According to HR consultants, the company is planning on hiring people in the fields of data science and analytics, among other areas.
The e-commerce giant now has 700 open positions. A majority of these positions are available for functions in the technology department, data sciense, UI & UX designers, product solution engineers, tech program managers, software developers, IT infrastructure, service delivery and IT applications.
According to HR analysts, Flipkart hired at least 20 graduates from the Indian School of Business (ISB) at a recently held hiring event. "Flipkart is aggressively hiring in tech functions. Over 80% of all current open positions at Flipkart is for technology functions," confirmed a spokesperson for Flipkart, adding that the "aggressive tech hiring is part of the company's 'AI for India' programme, which leverages Flipkart's strengths in tech and data to build scalable AI-powered solutions for the country." For this, the retailer has kept about 50 data sciences positions open.
After incurring a large loss in sales between the years 2016 and 2017, Flipkart had to trim most of its staff. By the end of 2017, Flipkart saw its corporate force being reduced to a mere 8,000 from a solid 15,000 member army of sorts. In fact, the company had to differ the IIM campus recruitment drives due to their severe cost trimming crunch. This new hiring round comes after Flipkart received $ 14 billion in funding last year.
This has ensured that Flipkart does not have to worry about capital in the near future. The company was also able to offer a part exit to some of its early investors, with Tiger Global and Accel Partners earning over $ 400 million and over $ 110 million respectively. Flipkart's current and former employees also benefitted from the company's over $ 100 million the repurchase programme. With a fresh round of funding and a new crop of talent, it certainly looks like Flipkart is on its way to break all technology boundaries.
Suki: This Startup Wants To Transform Healthcare With Its Artificial Intelligence Tool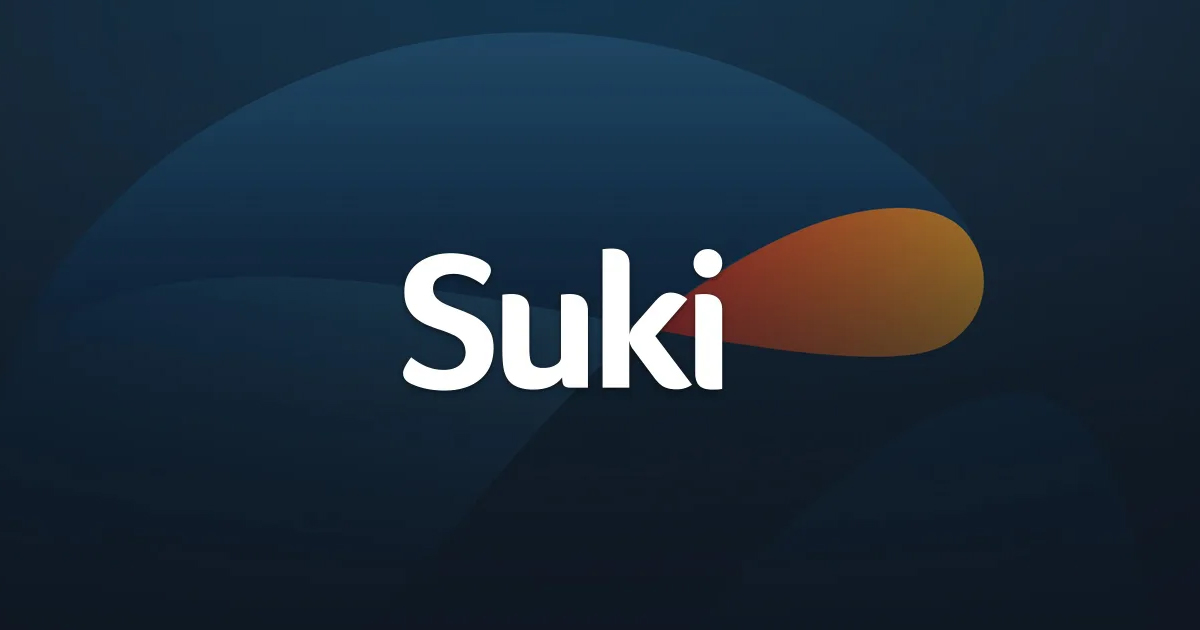 We live in a rapidly transforming era where humanity is making exponential leaps in technology.  Thirty years ago, no one would have believed you could talk to an online voice assistant to create tasks and get things done.  Ten years ago, no one would have believed humanity would land robots on Mars.  Technology truly has improved the quality of living of every human who owns a smartphone and has access to an internet connection.  Voice assistants are slowly replacing manual tasks and making lives easier and efficient.  Siri, Alexa, Google Voice Assistant are just some of the widely used artificial intelligence based tools which are employed on a daily basis.  Artificial intelligence, which is hailed as the technology of the future is now slowly making its way into much more complex domains like self driving vehicles, quantum computing and also health care.
Suki, a United States of America based startup founded by Punit Soni, developed their own voice assistant which runs on artificial intelligence to simplify healthcare for doctors and other healthcare professionals.  In simple terms, Suki is akin to Siri for doctors.  While you could order a pizza or schedule an appointment on Siri, doctors could modify, edit and add health records of their patients.  Suki is a powerful tool to help doctors with documentation of health records which often take hours of their (doctors) time.  
Suki currently focuses on documentation but has the potential to expand its usage to data queries, ordering, prescribing and billing.  According to a white paper published by Suki, using its technology increases the time a doctor spends with a patient by 12% by cutting note taking time by 76%.  The time which is saved also brings in a financial benefit of $30,000 more in revenue a year on average for doctors.  
Suki raised a $ 20 million Series B round from Flare Capital Partners, First Round Capital, and Venrock, doubling its total funding to $ 40 million since its 2017 launch.  Suki is also looking to expand its reach in India and has decided to establish Bangalore as their base of operations.  India holds a lot of potential for Suki considering the amount of manual work which goes into almost any sector.  
It would be interesting to watch how Suki and other similar AI based startups would transform healthcare across the world.
Leher Versus Clubhouse: Which Audio Listening Startup Would You Choose?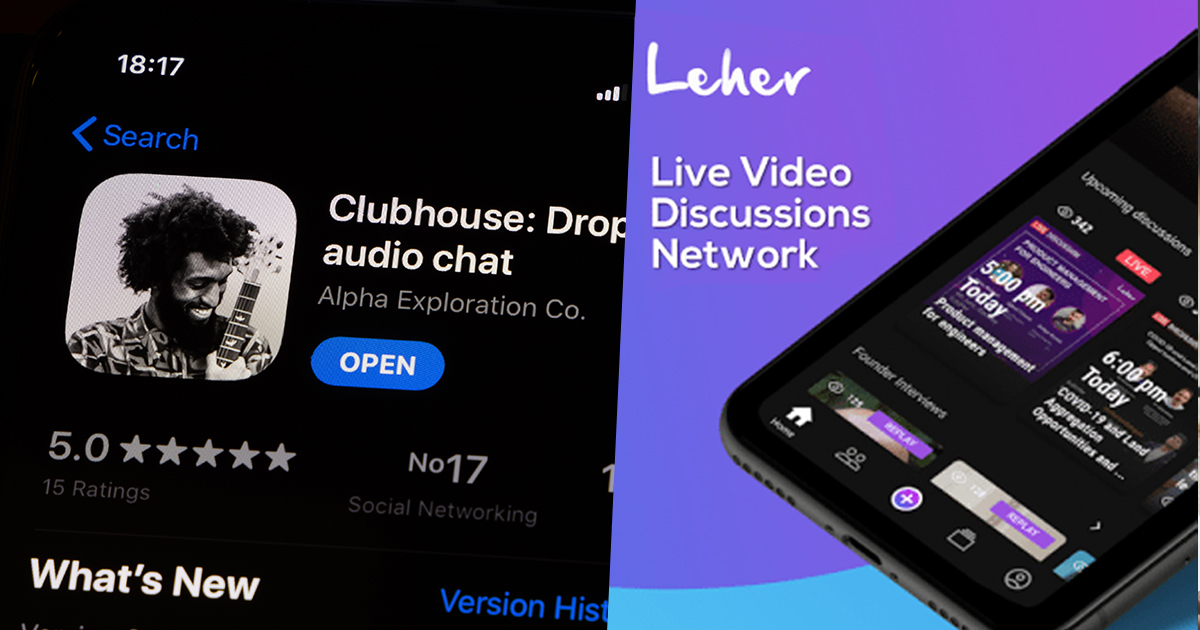 Clubhouse is a new type of social networking platform which is an audio only platform.  This means every conversation takes place through audio where users speak to let their thoughts known.  Users can create and host rooms where speakers will talk about a particular topic.  Originating in the Silicon Valley, Clubhouse attracted some major names onto its platform like Elon Musk, Evan Williams, Reddit co founder Alexis Ohanian, former Y Combinator President Sam Altman, AngelList co founder Naval Ravikant, Ashton Kuthcer, Oprah Winfrey, Drake, Kevin Hart and many others are some of the influential personalities who are on Clubhouse.  There is however a catch as Clubhouse is currently limited to iOS.
Leher is an Indian made alternative to Clubhouse and is a similar audio sharing and listening startup.  Leher also has video support unlike Clubhouse and is also available for both Android and iOS.  However, Leher does not have the biggest names in the world on its platform but it does have significant micro influencers and is growing at a rapid pace.  Within 180 days of its beta version launch, the company claimed to have its users spend about 44 minutes every day and 250,000 minutes per month for live video sessions.
We at Startup Stories are curious to see which among Leher or Clubhouse would our readers choose to take part in a virtual discussion.  Please let us know your answer in the poll below.
Facebook Launches BARS For Creating Raps To Counter TikTok's Growing Popularity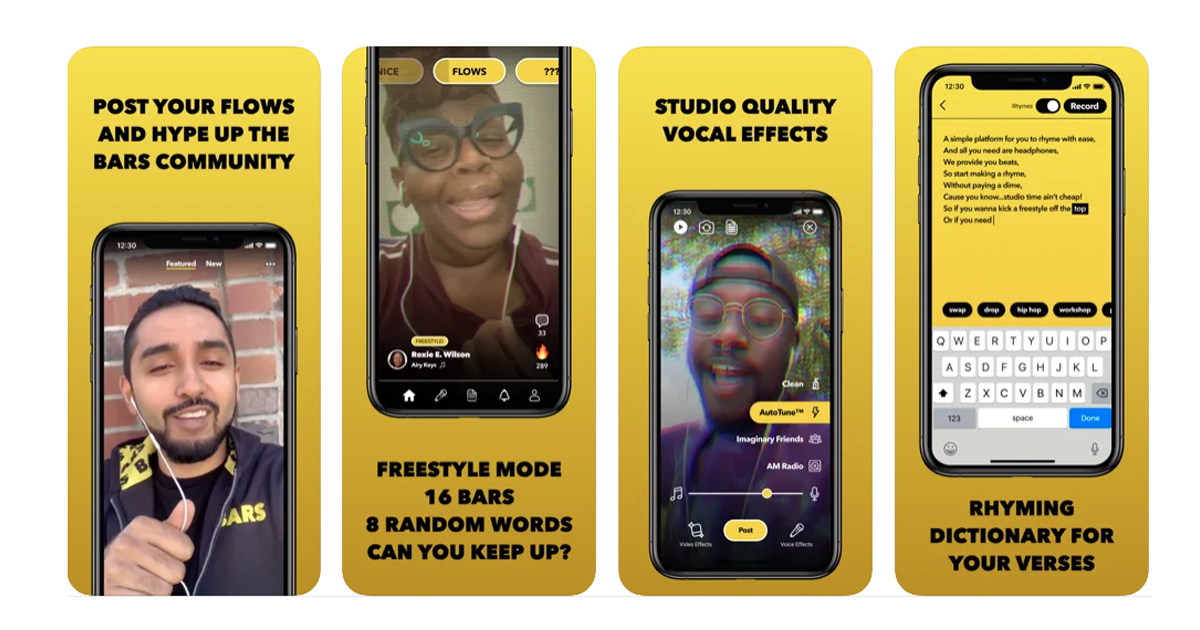 Facebook is leaving no stone unturned to tackle the surging popularity of the Chinese video making app TikTok.  As part of its redoubled efforts Facebook is launching a new app named BARS which could be used to create and share raps.  The core idea behind the app is rappers could focus on creating content without having to worry about investing heavily in production and equipment.
Facebook said, "Audio production tools can be complicated, expensive and difficult to use. With BARS, you can select one of our professionally-created beats, write lyrics and record yourself dropping bars (sic.)"  The company also added, "BARS auto-suggests rhymes as you're writing to keep your flow going.  You can also jump into Challenge mode and freestyle with auto-suggested word cues.  Choose from a variety of audio and visual filters to take your creations to the next level (sic.)" 
The app is now available in the Apple App Store in the United States of America.  The invites for using BARS would be sent out in batches beginning in the USA and then expanded worldwide.  
This would be the second app which Facebook is launching to counter TikTok's growing popularity.  Instagram Reels was the latest offering from the photo sharing platform Instagram (owned by Facebook) and was launched as a replacement for the video sharing application TikTok.  TikTok was enjoying an unrivalled popularity in India as it became a means to keep boredom at bay during the nationwide lockdown which was imposed in light of the COVID-19 virus. However, the Indian government announced that it would ban 59 Chinese applications in which TikTok was one, along with WeChat, Helo, Cam Scanner and many others.  This left a sudden void in video making applications, and Instagram realised the need for urgency to capitalize on this void.  Therefore, Instagram immediately pushed their latest feature Instagram Reels which lets its users create 15 second videos with music from Instagram's database.  These videos look very similar to the ones made on TikTok and has gained a lot of popularity in India where Tik Tok continues to be banned.
ALSO READ: 4 Things To Know About Instagram Reels
Google also took advantage of the Indian Government's ban of the viral application TikTok.  Google introduced a new feature on YouTube called YouTube Shorts.  The feature for all intents and purposes mimics the same features TikTok used to provide.  The new feature mimics many of TikTok's most popular features, allowing users to make and post 15 second videos with built in creative tools encouraging them to add licensed music and more.