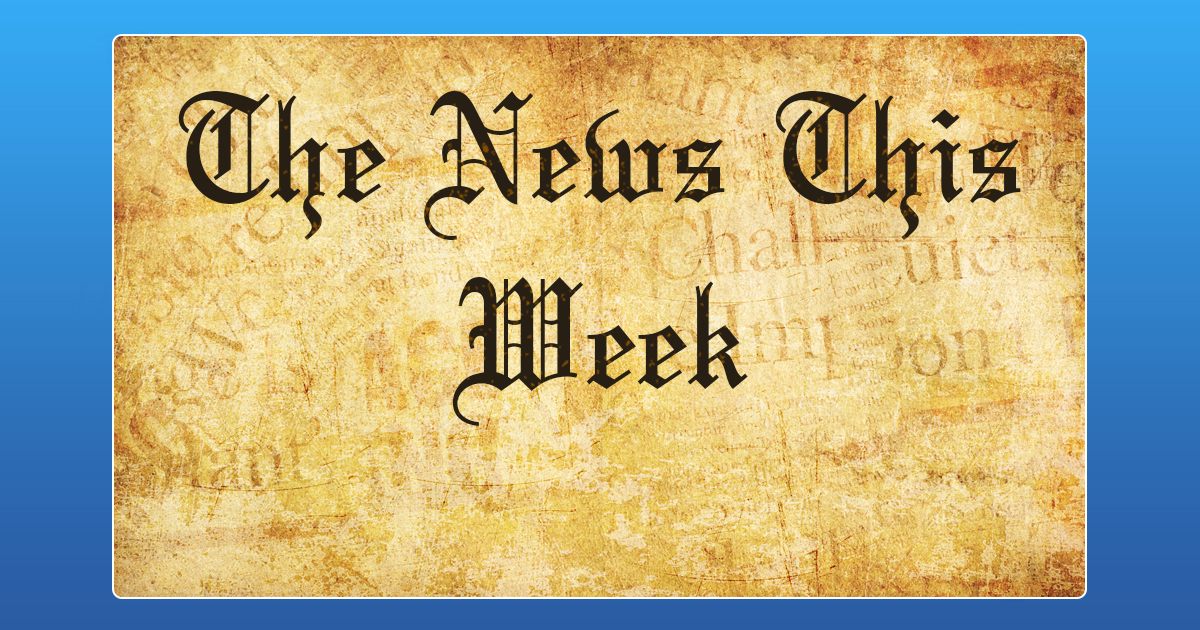 The year 2017 has been extremely exciting up till now. The last one week has been especially interesting in terms of the tech and the startup world. With startups receiving new funding, companies being taken over and new launches, the last week has been a pretty interesting read. Check out our weekly wrap up here!
1. Tim Cook And Sundar Pichai Speak At China's World Internet Conference 
Apple's CEO Tim Cook and Google's CEO, Sundar Pichai spoke together at the 4th edition of the World Internet Conference held in China. Tim Cook appeared as a keynote speaker and gave a surprise speech at the conference and addressed issues regarding "cyberspace sovereignty." The conference focused on the world of AI and had a host of interesting speakers including Cisco's CEO Chuck Robbins.
2. Ola And Uber Drivers To Go On Strike 
Cab aggregators Ola and Uber have been hit by people from all sides because of their severe mismanagement. First, it was the riders who had issues with the cab aggregators. Now, it is the drivers themselves who have issues with the owners. The drivers have now said that due to loss of pay and a reduction of overall benefits, they will go on a strike from the 10 December, 2017. Ola's and Uber's drivers called for a strike not just in Mumbai, but all over India.
3. Google Doodle Teaches Kids To Code
Technology giant Google came up with an amazing way to celebrate 50 years of coding. It created a Google doodle in order to teach noncoders how to code. Google's Doodle team along with Google's Blocky team and researchers from MIT Scratch worked on this doodle as a part of Computer Science Education Week. Google's doodle, which features on the home screen, gave people an opportunity to learn thing they didn't thought was extremely difficult.
4. Google Invests In Task Management Startup Dunzo
In an attempt to diversify its reach to homegrown startup services, Google has extended its reach to Bangalore based concierge service provider startup, Dunzo. Funded in 2015, Dunzo works to help people get services and products delivered whenever and where ever needed. Dunzo currently has 1350 active riders and completes 3000 to 4000 orders a day. With this round of investment from Google, Dunzo plans on launching offices all across the country.
5. Google Launches Google Go, Android Oreo Go And Maps Update
Google, one of the worlds largest technology giants announced multiple new launches today at its annual "Google for India" event. Google Maps Update, Google Go, Android Oreo Go and Files Go were some of the updates launched by Google at the Event. The apps were tested in the Beta version first before being launched in public.
6. Bitcoin Crosses Another Mark, Touches $ 12,000
Bitcoin, one of the fastest growing cryptocurrencies in the world, crossed the $ 12,000 mark for the first time early Wednesday morning. According to Reuters data, the digital currency rose by as much as 5.1% to reach $12,275, gaining over $ 500 since the day opened. Despite being down to $ 11, 769.02 on Tuesday, the valuation rose to over $ 14,000, according to data from CoinMarket App. Post the rise of Bitcoin, the valuation of cryptocurrency all over the world has reached up to $ 354 million.
7. Google Blocks YouTube On Amazon Devices In Bitter Feud
Technology giant, Google, has blocked video sharing site YouTube on all Amazon devices in a feud that escalated to unimaganable heights. According to reports, YouTube will also be blocked on Amazon Fire Stick and Echo Show starting in January. This is not the first time Google has done this. Earlier in September, Google blocked Amazon's Echo Show, because Amazon reportedly created a broken user experience.
8. Top Indian Startups Are Leading The Job Postings
Top unicorn companies like Snapdeal, Paytm, ShopClues and Flipkart are on a hiring spree. Snapdeal in itself maked up for more than half the jobs posted by these startups. As per Indeed's report, Snapdeal, ShopClues and Flipkart are expected to experience a boom in the business. While Snapdeal topped the chart with 53% job postings, Paytm came in a close second with 23%, followed by ShopClues at 11% and Flipkart at 4%. Zomato, Ola and InMobi are the other startups looking to hire freshers.
9. Little Internet And Nearby To Merge, Paytm Gets Majority Stake
Ecommerce platform Paytm announced acquisition of delivery and deals platform, Nearbuy and Little Internet.  The online payments platform initially acquired 100 % equity in Little and gained complete shareholding through a share swap with Nearbuy.  Along with Paytm, Sequoia India and the founders of Nearbuy Ankur Warikoo, Ravi Shankar and Snehesh Mitra have a minority stake in the merged firm.
10. Bitcoin On A Blazing Path, Soars Past $ 14,000 To Hit $ 15,000
Bitcoin surpasses records by hitting $ 15,000. However, despite the Wall Street accepting Bticoin as a valid currency, the Reserve Bank of India has issued warnings against using cryptocurrencies. All over the world, Bitcoin's valuation in the market increased to $ 250 million according to data from CoinMarketCap. All over the world, Bitcoin's more than 10 fold upsurge this year also led to warnings of a bubble.
11. PhonePe Processes 1 Million Daily Transactions In November
Flipkart owned UPI based app, PhonePe, recorded over 1 million transactions on a daily basis valued over $ 15.4 million, as of reports in November. PhonePe also introduced new categories like Credit Card Bill Payments and Gift Cards in its mobile application. According to sources, there were 105 million UPI transactions in November, with Rs. 9,679 crores being transacted.
12. Alibaba Buys 40% Stake In BigBasket For $ 300 Million
China based ecommerce website, Alibaba, is all set to enter India's grocery retail industry by acquiring 40% stake in the homegrown hyperlocal delivery startup, BigBasket. As per the deal, Alibaba is going to invest $ 200 million in the first round and will also buy shares worth of $ 80 million from existing investors. Alibaba and Paytm have been interested in getting into the Indian grocery ecommerce market for a while and for this reason, Paytm has also started due diligence on BigBasket accounts. 
13. WhatsApp Business Stand Alone App Coming Soon
WhatsApp, the widely recognised texting, calling and video calling service, is all set to launch a stand alone business app. All verified business owners will get a green checkmark badge on their profile, thereby giving users direct access to people they conduct business with. At the moment, the service is being tested by a group of private businesses. One of the major difference between regular WhatsApp and the Business WhatsApp is that the WhatsApp Business app will have a B inside the green WhatsApp icon.
14. The/Nudge Foundation Receives Grant Worth Of $ 250,000
The Nudge/Foundation, backed by the Rockefeller Foundation in New York, received a grant worth $ 250,000. Currently, the Foundation is based only in Karnataka and with this grant, the Foundation has designs on extending its reach to different parts of the country. Through two different arms, the Foundation works at educating underprivileged children and aims at decreasing the poverty levels in different parts of India as well.
15. Shazam To Be Acquired By Apple 
Music, movies and TV shows identifier app, Shazam, is going to be acquired by Apple. Currently, Shazam is at a low valuation as it stands with tough competition. With technology progressing at exponential rates, it has become easier for people to replicate this app. The music discovery platform will be valued at $ 400 million for this acquisition deal. Through this merger, Apple stands to gain Shazam's augmented and unique recognition technology which will help the tech giant boost it's own Apple Music.
That's all for this week! Subscribe to our portal to never miss updates from the startup world! If your startup has an exciting announcement coming up, you can even write to us at [email protected]. Catch up with the highlights of the week with our The News This Week section.
Discover Kheyti, The Startup Changing The Lives of Farmers In India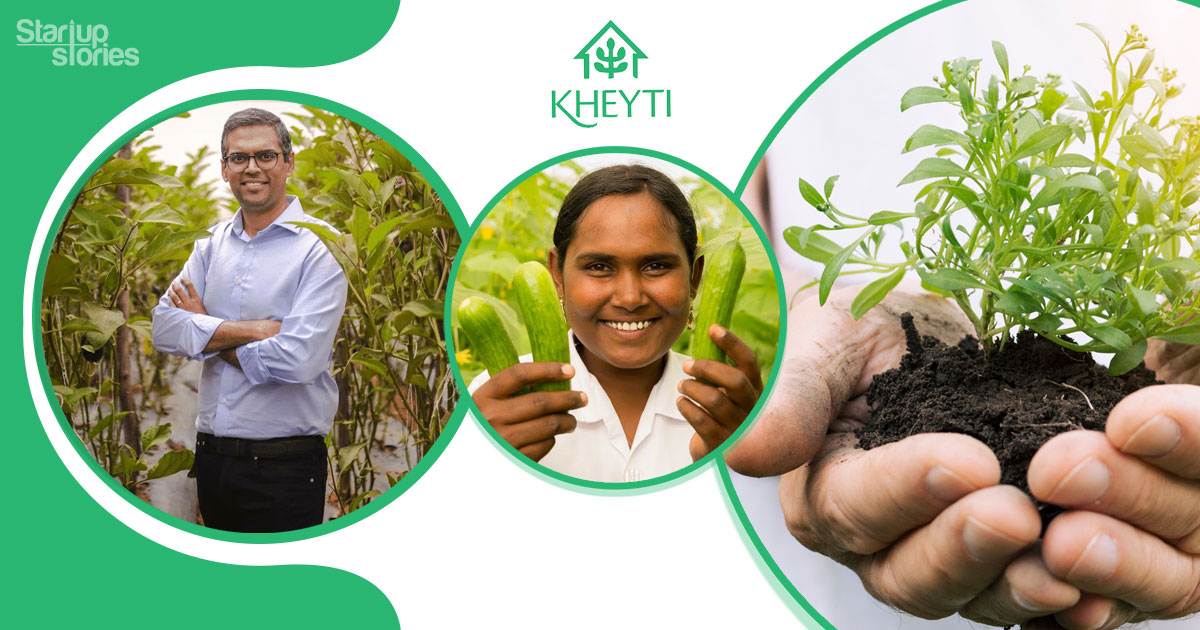 Farming has been an integral part of India's history and culture for ages. It's been the foundation of the Indian economy, supporting millions of people with food and jobs. Crops and agriculture hold immense importance in Indian society, not just in terms of money, but also in terms of culture, community, and spirituality.
Farming is a way of life for many people in India, but it can be a difficult and unpredictable business and farmers face a number of challenges, from erratic weather patterns to low market prices for their crops. Kheyti is a social enterprise founded in 2015 by Saumya, Kaushik Kappagantula, and Sathya Raghu. The organisation provides sustainable solutions to small farmers in India, helping them overcome challenges and improve their lives.
Kheyti's flagship product is the "Greenhouse-in-a-Box," a low-cost modular greenhouse that allows farmers to grow high-value crops year-round, even in unfavourable weather conditions. operates on a subscription-based model, where farmers can purchase a "Greenhouse-in-a-Box" kit or sign up for crop advisory services on a monthly or annual basis. Kheyti.com also earns revenue by connecting farmers with markets and buyers, taking a small commission on sales. They work to keep the costs low by partnering with local manufacturers to produce their products and leveraging tech to provide personalised crop advisory services at scale.
They also provide crop advisory services to farmers, offering personalised advice on crop selection, planting, and management. In total, The company has helped over 6,000 small farmers increase their incomes by an average of 300%. You call them small farmers, Kheyti calls them Smart farmers!
While there are other companies in India that offer similar solutions to small farmers, Kheyti stands out for its focus on sustainability, innovation, and community involvement. It works closely with farmers to develop tailored solutions that meet their needs while focusing on sustainable farming practices. Through its efforts, Kheyti has improved soil health, reduced water usage, and increased yields of various crops.
Looking ahead, Kheyti plans to expand its reach to more farmers in India and beyond and aims to continue developing new products and services that can help small farmers overcome the challenges they face. With its commitment to sustainability and innovation, The visionaries at Kheyti claim it has the potential to transform the agricultural sector and contribute to a more equitable future for all.
Imagine the joy and hope Kheyti brings to struggling farmers in India. With Kheyti's help, over 6,000 small farmers have transformed their lives, becoming Smart farmers who handle challenges and succeed. With sustainable solutions, Kheyti is not only revolutionising agriculture but also spreading hope for a brighter future.
Leher Versus Clubhouse: Which Audio Listening Startup Would You Choose?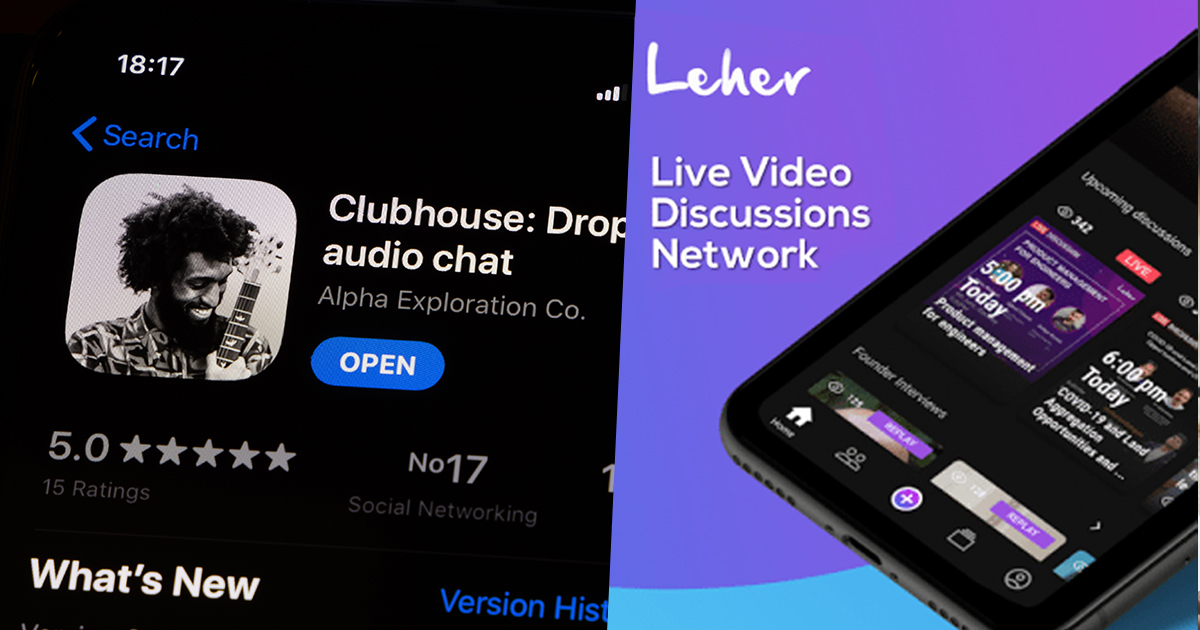 Clubhouse is a new type of social networking platform which is an audio only platform.  This means every conversation takes place through audio where users speak to let their thoughts known.  Users can create and host rooms where speakers will talk about a particular topic.  Originating in the Silicon Valley, Clubhouse attracted some major names onto its platform like Elon Musk, Evan Williams, Reddit co founder Alexis Ohanian, former Y Combinator President Sam Altman, AngelList co founder Naval Ravikant, Ashton Kuthcer, Oprah Winfrey, Drake, Kevin Hart and many others are some of the influential personalities who are on Clubhouse.  There is however a catch as Clubhouse is currently limited to iOS.
Leher is an Indian made alternative to Clubhouse and is a similar audio sharing and listening startup.  Leher also has video support unlike Clubhouse and is also available for both Android and iOS.  However, Leher does not have the biggest names in the world on its platform but it does have significant micro influencers and is growing at a rapid pace.  Within 180 days of its beta version launch, the company claimed to have its users spend about 44 minutes every day and 250,000 minutes per month for live video sessions.
We at Startup Stories are curious to see which among Leher or Clubhouse would our readers choose to take part in a virtual discussion.  Please let us know your answer in the poll below.
Why Are Ads On Digital Media Failing To Reach The Right Audience?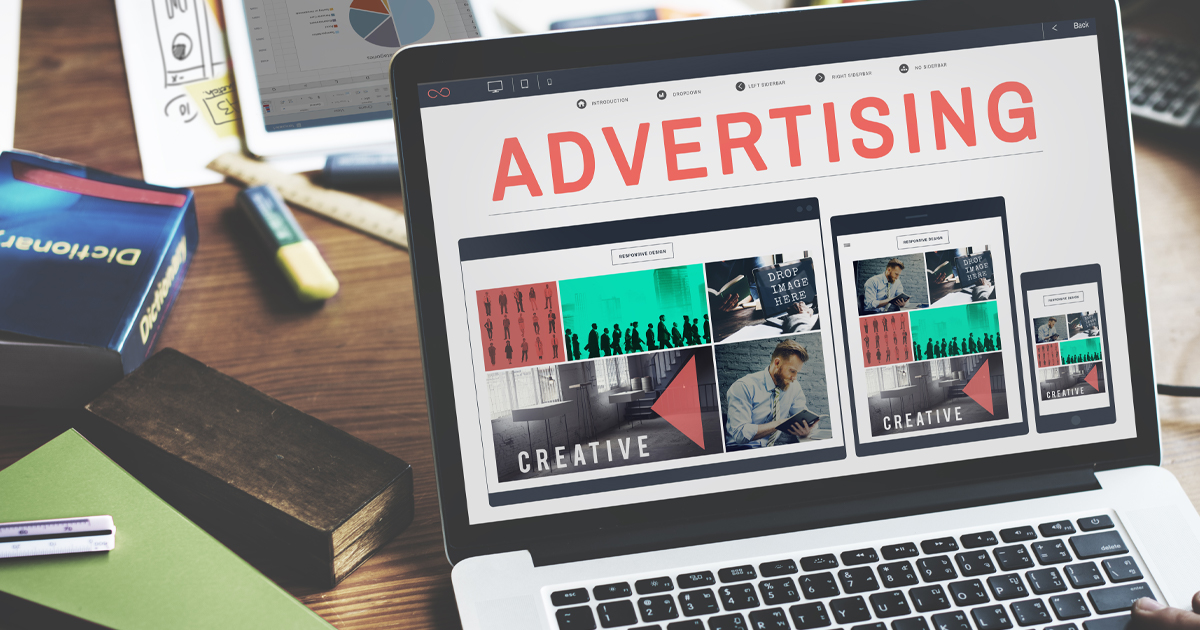 If you are a regular user of social media platforms and also a fan of consuming content on the digital medium, then there is a very high likelihood that you have seen ads on pages you are reading or watching something.  There would be times when you have been targeted by an ad which feels like it was wrongly targeted at you.  Imagine if you are a vegetarian by choice and while browsing online, if you are targeted by a food delivery app which shows ads about chicken dishes.  The ad would only serve to spoil the mood of the online user instead of serving its actual purpose which is to push the user to buy a chicken dish.
These wrongly targeted ads might be the side effects of performance marketing or a weak brand marketing.  Performance marketing means advertising programs where advertisers pay only when a specific action occurs. These actions can include a generated lead, a sale, a click, and more.  Inshort, performance marketing is used to create highly targeted ads for a very specific target audience at a low cost.  Performance marketing usually means high volume for a very specific cost.  
Brand marketers on the other hand believe in narrowly defining target audiences but end up spending a lot of money on ad placements.  Gautam Mehra, CEO, Dentsu Programmatic India & CDO, Dentsu International Asia Pacific said, "You've defined a persona, you know the emotions you want to elicit, but then you buy a YouTube masthead and CricInfo sponsorships because IPL is up.  If brand advertisers look at audience-based buys more deeply than just placements, you will see more relevant ads (sic.)"  
ALSO READ: How Digital Marketing Is Impacted Due To The COVID-19 Pandemic
Performance marketing is more of a sales function rather than a marketing function and is about meeting the cost of acquisition.  This is a reason why budgets are usually high for performance marketing.  Mehra goes on to add, "the fact is that an engineer can out-beat FMCGs on performance marketing.  Advertisers who have cracked this are spending 10x and are on an 'always on' mode (unlike time-bound brand campaigns.)"
There is always the case of supply and demand, with the supply usually exceeding the demand on digital platforms.  Ultimately, it boils down to the choice between no ad versus low relevance ad and it is quite easy to guess that having a low relevance ad is better.  
Arvind R. P., Director – Marketing and Communications at McDonald's India (West and South,) said "McDonalds' for instance, has seen its share of spends on digital grow from 20% levels a couple of years back to over 40% at present.  Outcomes of this journey have been encouraging, proven by our media-mix-modelling and other key metrics.  We have seen best results from an optimal mix of Television plus digital (sic.)"  Moreover, Arvind also believes performance marketing only approach could turn out to be more suited to short term, versus a more consistent full funnel effort.  The latter ensures adequate emphasis on building consideration, as well as growing transactions.  Arvind feels digital is a complex medium which needs investment in the right talent who could use the right tools.  Brands which underestimate the need for the investment are often disappointed from the return on investment from the digital medium.
With the constantly changing consumer dynamics marketers are now shifting to unscripted marketing which frankly needs more insights into the consumer mindset.  The lack of marketers to do the proper research is why digital medium is plagued with irrelevant ads.