Scientists Use Face Recognition Software To Diagnose A Rare Genetic Disease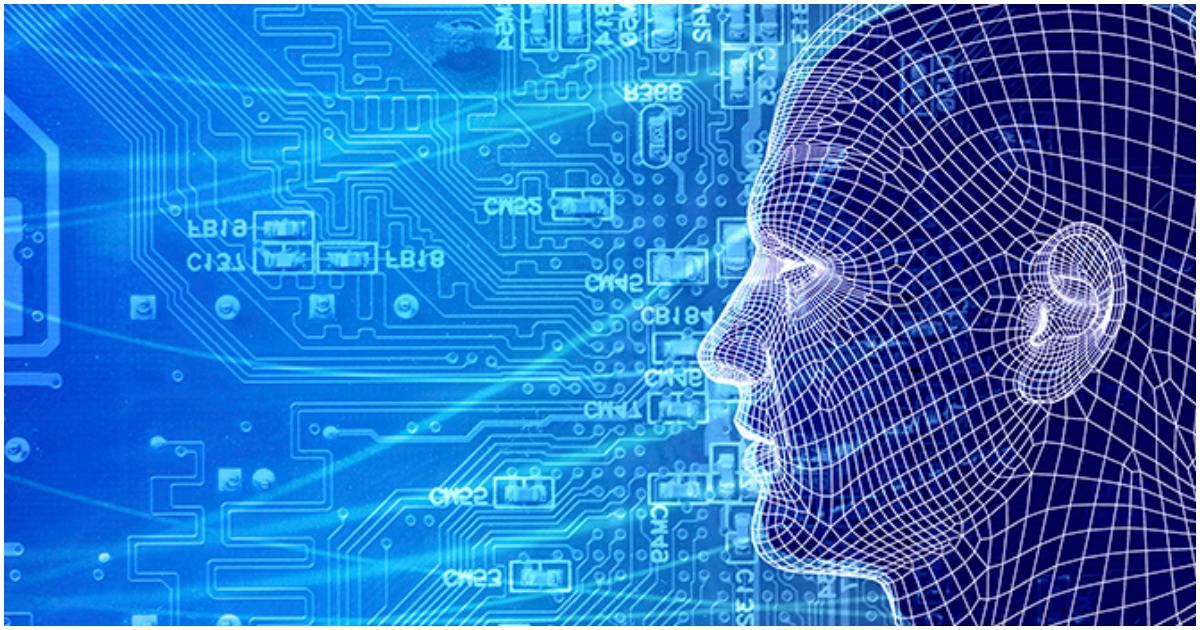 Scientists have successfully used the technique of facial recognition software to diagnose a rare, genetic disease that mainly affects children of Asia, Africa and those of Latin American descent. This breakthrough method paved a way for physicians to diagnose the disease just by clicking a photo.
22q11.2 deletion syndrome can be diagnosed using this technology. This syndrome is also known as Di George syndrome or Velocardiofacial syndrome. This affects from 1 in 3000 to 1 in 6000 children.
Healthcare providers often cannot diagnose this disease as this disease results in multiple defects in the body like cleft palate, heart defects, a characteristic facial appearance and learning problems. This technology simplified their diagnosis.
Paul Kruszka of the National Human Genome Research Institute (NHGRI) said: "Human malfunction syndromes appear different in different parts of the world. Even experienced physicians will face difficulties while diagnosing genetic syndromes in non-European population."
How they made it successful
face recognition softwareClinical information of 106 participants and photographs of 101 participants with the disease from 11 countries in Africa, Asia, and latin America were studied by the clinicians. The appearance of someone with the disease varied widely across the groups.
Based on 126 individual facial features, 96.6 percent of the diagnosis were made correct. Now, researchers are trying hard to develop this technology, something similar to that used in airports. So that healthcare providers can take a picture of the patient from the cell phone and get its diagnosis done. This technology is also accurate in diagnosing Down's Syndrome too.
The ultimate goal of developing this technology is helping healthcare providers better recognize and diagnose Di George syndrome, predict the early symptoms and provide better medical care.
Suki: This Startup Wants To Transform Healthcare With Its Artificial Intelligence Tool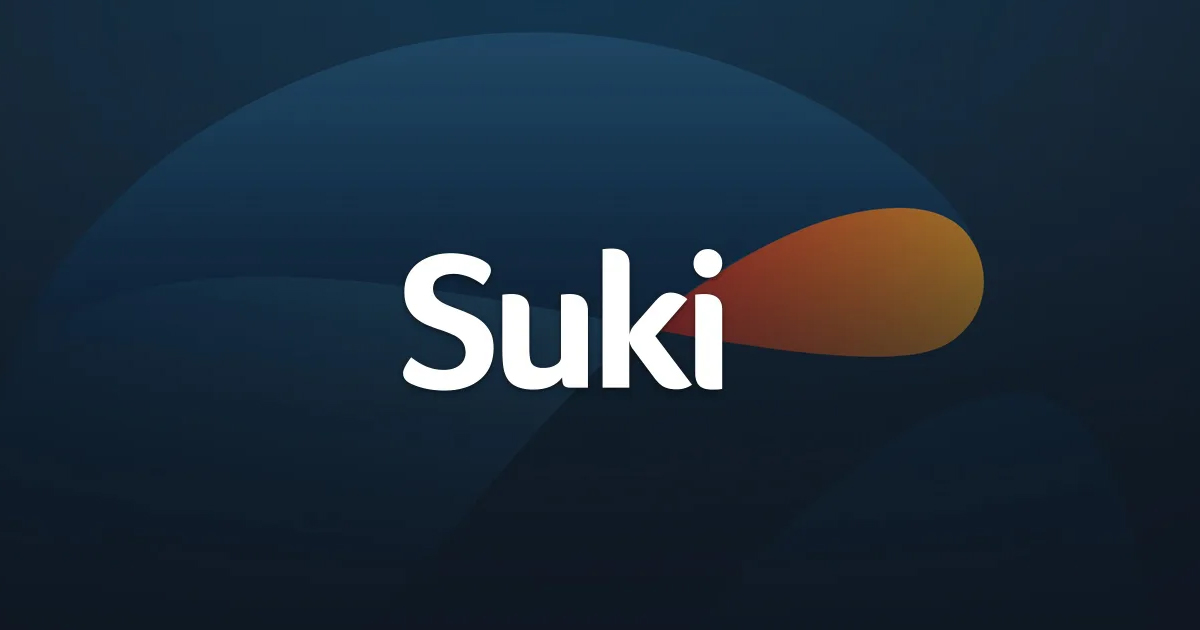 We live in a rapidly transforming era where humanity is making exponential leaps in technology.  Thirty years ago, no one would have believed you could talk to an online voice assistant to create tasks and get things done.  Ten years ago, no one would have believed humanity would land robots on Mars.  Technology truly has improved the quality of living of every human who owns a smartphone and has access to an internet connection.  Voice assistants are slowly replacing manual tasks and making lives easier and efficient.  Siri, Alexa, Google Voice Assistant are just some of the widely used artificial intelligence based tools which are employed on a daily basis.  Artificial intelligence, which is hailed as the technology of the future is now slowly making its way into much more complex domains like self driving vehicles, quantum computing and also health care.
Suki, a United States of America based startup founded by Punit Soni, developed their own voice assistant which runs on artificial intelligence to simplify healthcare for doctors and other healthcare professionals.  In simple terms, Suki is akin to Siri for doctors.  While you could order a pizza or schedule an appointment on Siri, doctors could modify, edit and add health records of their patients.  Suki is a powerful tool to help doctors with documentation of health records which often take hours of their (doctors) time.  
Suki currently focuses on documentation but has the potential to expand its usage to data queries, ordering, prescribing and billing.  According to a white paper published by Suki, using its technology increases the time a doctor spends with a patient by 12% by cutting note taking time by 76%.  The time which is saved also brings in a financial benefit of $30,000 more in revenue a year on average for doctors.  
Suki raised a $ 20 million Series B round from Flare Capital Partners, First Round Capital, and Venrock, doubling its total funding to $ 40 million since its 2017 launch.  Suki is also looking to expand its reach in India and has decided to establish Bangalore as their base of operations.  India holds a lot of potential for Suki considering the amount of manual work which goes into almost any sector.  
It would be interesting to watch how Suki and other similar AI based startups would transform healthcare across the world.
Leher Versus Clubhouse: Which Audio Listening Startup Would You Choose?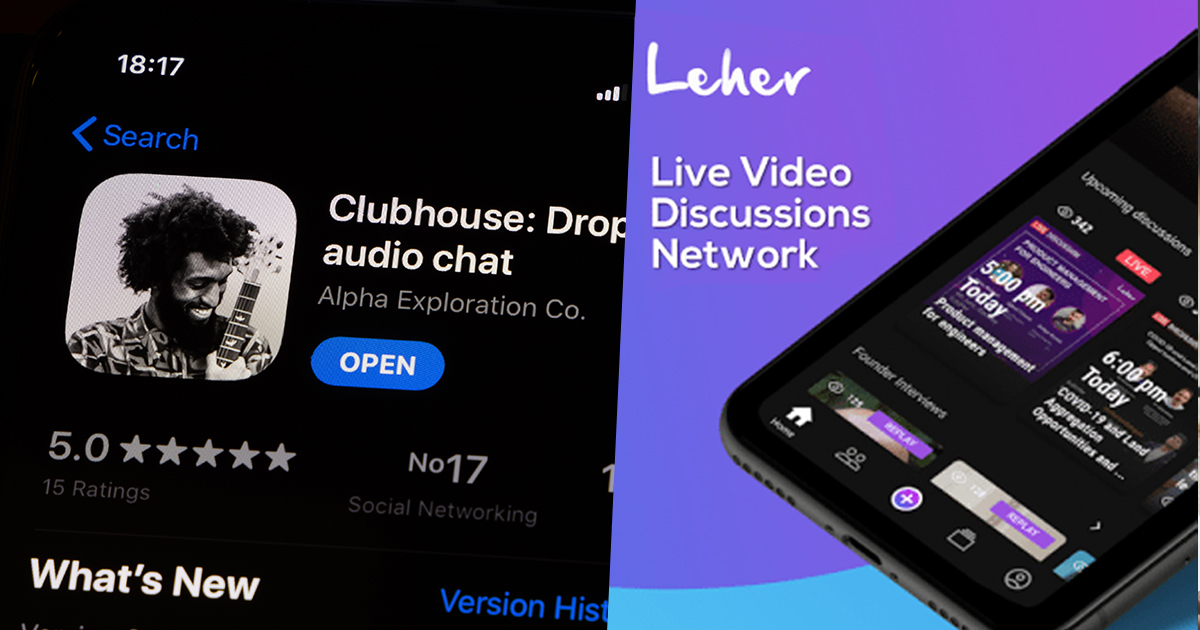 Clubhouse is a new type of social networking platform which is an audio only platform.  This means every conversation takes place through audio where users speak to let their thoughts known.  Users can create and host rooms where speakers will talk about a particular topic.  Originating in the Silicon Valley, Clubhouse attracted some major names onto its platform like Elon Musk, Evan Williams, Reddit co founder Alexis Ohanian, former Y Combinator President Sam Altman, AngelList co founder Naval Ravikant, Ashton Kuthcer, Oprah Winfrey, Drake, Kevin Hart and many others are some of the influential personalities who are on Clubhouse.  There is however a catch as Clubhouse is currently limited to iOS.
Leher is an Indian made alternative to Clubhouse and is a similar audio sharing and listening startup.  Leher also has video support unlike Clubhouse and is also available for both Android and iOS.  However, Leher does not have the biggest names in the world on its platform but it does have significant micro influencers and is growing at a rapid pace.  Within 180 days of its beta version launch, the company claimed to have its users spend about 44 minutes every day and 250,000 minutes per month for live video sessions.
We at Startup Stories are curious to see which among Leher or Clubhouse would our readers choose to take part in a virtual discussion.  Please let us know your answer in the poll below.
4 Useful And New WhatsApp Features That Released During The COVID-19 Lockdown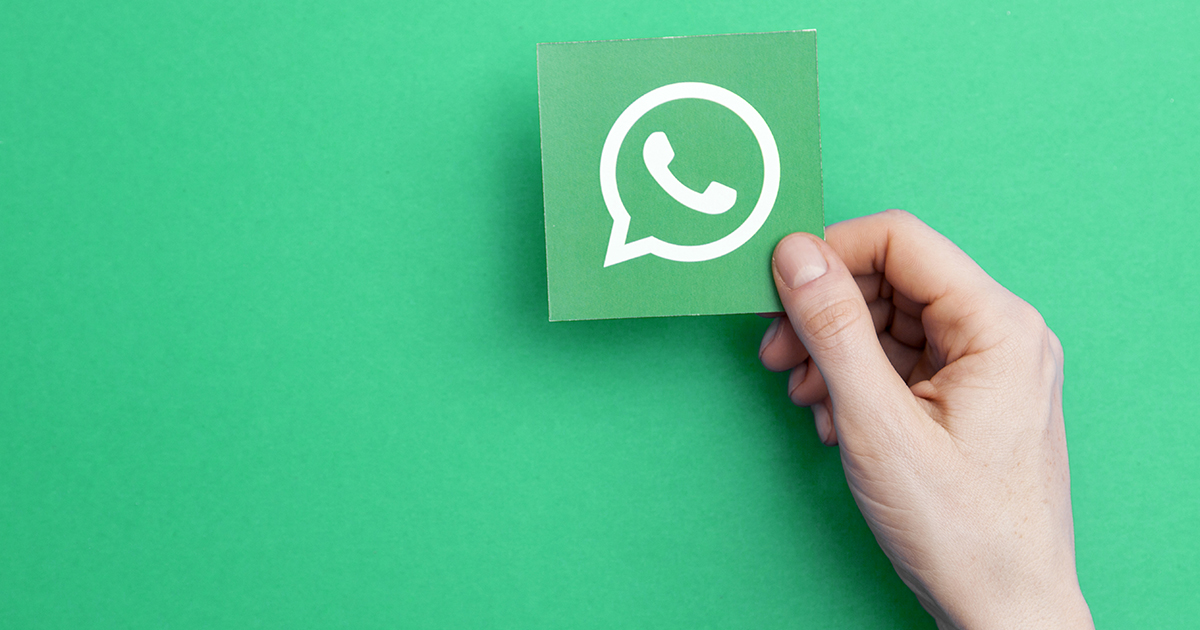 WhatsApp is one of the worlds largest online texting applications which is used almost in every country.  It is a light and easy to use texting application which also offers a lot of other important utilities other than texting.  These include video calling, group video calling, digital payments, document and media sharing and location sharing.  What began as a simple texting application is now an indispensable part of our lives because WhatsApp has made information flow faster and safer.  WhatsApp kept scaling new heights time and again and this was possible only because of the constant innovation by the developer team.
In light of the COVID-19 pandemic which forced entire countries to go into lockdown and shut down businesses, WhatsApp is doing its part to help people during these times by rolling out some nifty and important features.
Group video call limit increased 
WhatsApp had the facility for group video calls which could only accommodate 4 people in a single call.  However, with a new update WhatsApp increased the limit of group video calls to 8 users. The update is not just limited to increase in participants but also to the audio and video quality.  There has been a noticeable increase in the quality of the video and audio in group video calls.
'Together At Home' sticker pack
WhatsApp has launched a new sticker pack called 'Together at Home' in collaboration with the World Health Organisation (WHO.)  The sticker pack aims to help people stay connected throughout the COVID-19 pandemic.
Restrictions on frequently forwarded messages
This is probably one of the most important  features to be released during the COVID-19 lockdown.  In a country like India, a lot of misinformation is shared on a daily basis on WhatsApp messages and most of these messages are forwards.  The amount of misinformation on WhatsApp is so high that WhatsApp is often referred to as 'Whatsapp University.'  During the coronavirus pandemic, WhatsApp restricted 'frequently forwarded messages' to be sent to not more than one chat at a time.
Chatbots
WhatsApp has launched chatbots by partnering with WHO and the Indian government and launched a chatbot to provide authentic information related to the COVID-19 virus.  The chatbot developed by the Indian government is known as MyGov Corona Help Desk and can be accessed by adding +91-9013-151515 to your contacts and sending a message.
Sharing correct information, avoiding incorrect panic.

Here is an effort by WhatsApp and @mygovindia to ensure you receive accurate and verified information on Coronavirus.

Please click on this link https://t.co/REabfIp5QT or send Hi on +919013151515. #IndiaFightsCorona pic.twitter.com/0maqUE3PvG

— Narendra Modi (@narendramodi) March 21, 2020
ALSO READ : Zoom Video Conferencing App Downloads Dethrone Whatsapp And TikTok In India
We believe that these features are definitely the need of the hour and will go a long way in creating a positive impact.  Let us know if you used any of these features on your mobile device!