SRV Media – Making Digital Marketing Easy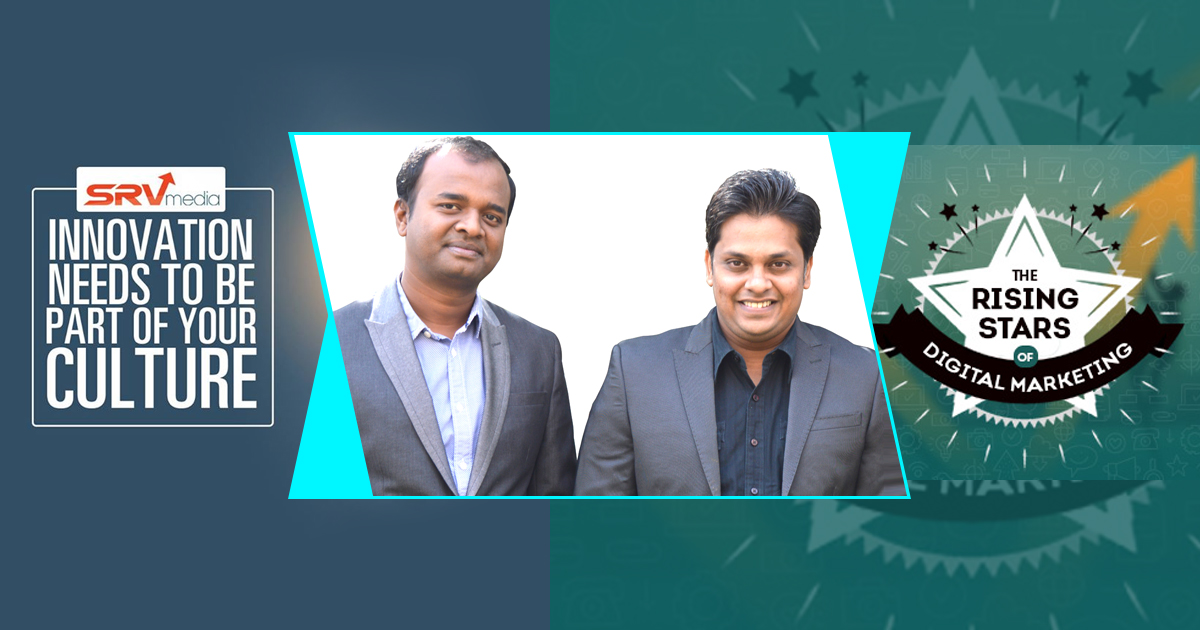 The past couple of years have been extremely integral for India with regards to the digitization of practically every industry. Carving a niche for itself, digital marketing has stood out as one of the pioneers of Digital India and has become a booming career option for millennials. In this transformative age, small companies along with large corporations have begun integrating digital marketing into their company culture to craft digital solutions for diverse industries.
Capitalizing on the opportunity provided by the developing digital marketing industry, Rohit Prasad and Vikram Kumar launched SRV Media in 2011, with no seed funding. Starting with the aim of providing industry wide digital solutions along with creating strong business impact and drive organizational performance, SRV crafts various digital solutions for diverse industries with their team of experts.
Featured in the top 50 list of Google Partner's Game On International Contest, SRV Media is an end to end digital solution provider whose services include social media marketing, search engine marketing, designing and branding, mobile application development, website development, video and filmmaking and all their subsets. From having one client to expanding their clientele to more than 120 clients, Rohit Prasad and Vikram Kumar speak about their journey, their challenges and how they overcome the tough life.
"When we started doing business, trust was a major issue. We do not come from IIT's or IIM's so hiring employees and acquiring customers was a major issue especially due to competitiveness. However, we did not lose hope. We stayed connected to people who even said "No" to us. We started with small projects like SEO for Symbiosis University for a ticket size of Rs. 80,000. However, after being connected to them and seeing our work and performance they gave us more work. On the contrary, we also started working on technology solutions ourselves which could help our customers to automate processes on digital platforms. This helped us to get our first eureka moment where we bagged our biggest contract from an international customer. Moving further, we started building resources and slowly we started to scale. The biggest problem we solved in this business for our customers was "reliability." Most of the digital marketing firms were not reliable. We work (sic) for hours every day and even on Sundays to ensure our customers get what they want, irrespective of what money is being poured into that effort. Our primary objective from day 1 has been retention of our customers. We still take strict action on employees who are not able to work proactively for doing more for our customers. We have now successfully grown to 120 employees with this attitude from a mere 2-3 customers to about 100+ PAN world."
Five years into launching the digital marketing company, the duo decided to venture into the Payment Gateway market in 2016 with respect to the changing times. They launched 'Easebuzz' to solve the major problem in the current industry of payment gateway. Catering exclusively to small and medium sector enterprises, Easebuzz makes the process of setting up a merchant account easier to understand and execute.
"Easebuzz is a payment aggregator which allows you to go online with your business in just 24 hours. Easebuzz as a name was incorporated as we wanted every business to go online (Digital) with ease! Our prime motive is to provide a platform by which the smallest of business can go online. The on boarding process is very simple. You just need to upload your PAN card and a bank proof online with few business details during sign up. Once done, we verify and then your account is approved."
Easebuzz also provides the opportunity for every homepreneur to scale their businesses without paying additional costs for hosting, setting up or as an asset management company (AMC.) With maximum payment options and the opportunity to customize payments, at Easebuzz, merchants can sell physical products, digital goods, memberships, services and event tickets.
In order to protect their clients from fraud, the team has also integrated Aadhaar to their system. "Aadhar is a major breakthrough for linking and transparency of bank accounts. We look at this move very seriously and we have also included Aadhar within our KYC on Easebuzz for our merchants. We feel Aadhar could help to track down fraud and could help to prevent you from unnecessary hassles of money laundering and transaction frauds. This is actually protecting the payment players from being cheated on transaction related fraud done by an end user," the founders added.
Working hard to become India's number 1 firm as an enabler for digital solutions, SRV is now venturing to data analytics with the aim to grow 5 times than its original strength in the next five years.
Discover Kheyti, The Startup Changing The Lives of Farmers In India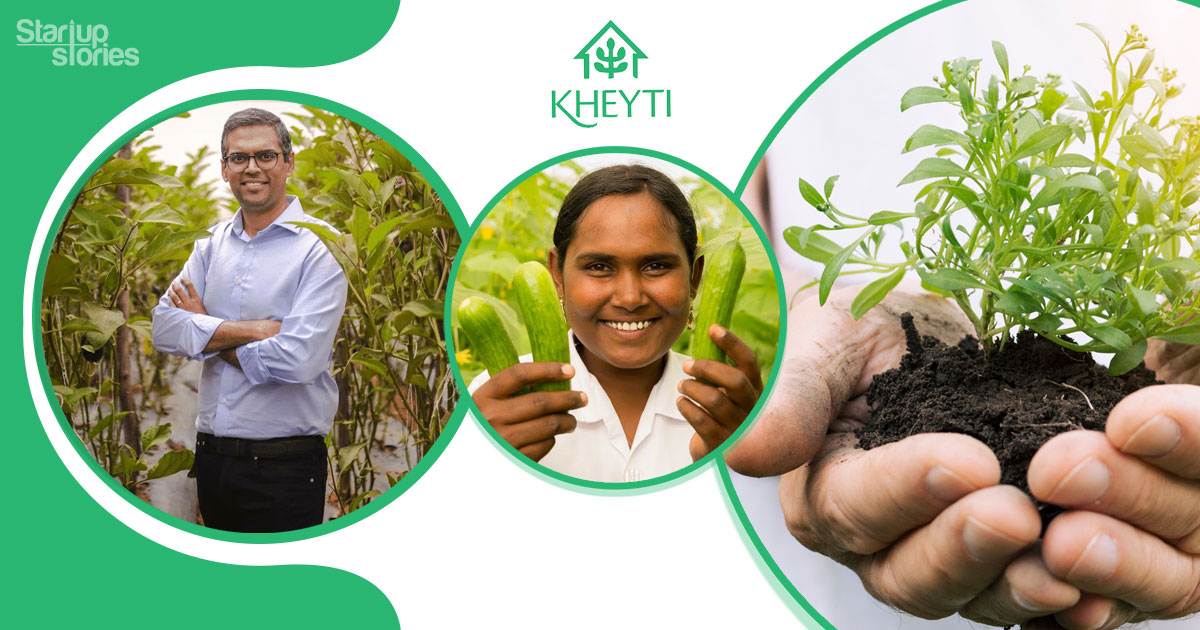 Farming has been an integral part of India's history and culture for ages. It's been the foundation of the Indian economy, supporting millions of people with food and jobs. Crops and agriculture hold immense importance in Indian society, not just in terms of money, but also in terms of culture, community, and spirituality.
Farming is a way of life for many people in India, but it can be a difficult and unpredictable business and farmers face a number of challenges, from erratic weather patterns to low market prices for their crops. Kheyti is a social enterprise founded in 2015 by Saumya, Kaushik Kappagantula, and Sathya Raghu. The organisation provides sustainable solutions to small farmers in India, helping them overcome challenges and improve their lives.
Kheyti's flagship product is the "Greenhouse-in-a-Box," a low-cost modular greenhouse that allows farmers to grow high-value crops year-round, even in unfavourable weather conditions. operates on a subscription-based model, where farmers can purchase a "Greenhouse-in-a-Box" kit or sign up for crop advisory services on a monthly or annual basis. Kheyti.com also earns revenue by connecting farmers with markets and buyers, taking a small commission on sales. They work to keep the costs low by partnering with local manufacturers to produce their products and leveraging tech to provide personalised crop advisory services at scale.
They also provide crop advisory services to farmers, offering personalised advice on crop selection, planting, and management. In total, The company has helped over 6,000 small farmers increase their incomes by an average of 300%. You call them small farmers, Kheyti calls them Smart farmers!
While there are other companies in India that offer similar solutions to small farmers, Kheyti stands out for its focus on sustainability, innovation, and community involvement. It works closely with farmers to develop tailored solutions that meet their needs while focusing on sustainable farming practices. Through its efforts, Kheyti has improved soil health, reduced water usage, and increased yields of various crops.
Looking ahead, Kheyti plans to expand its reach to more farmers in India and beyond and aims to continue developing new products and services that can help small farmers overcome the challenges they face. With its commitment to sustainability and innovation, The visionaries at Kheyti claim it has the potential to transform the agricultural sector and contribute to a more equitable future for all.
Imagine the joy and hope Kheyti brings to struggling farmers in India. With Kheyti's help, over 6,000 small farmers have transformed their lives, becoming Smart farmers who handle challenges and succeed. With sustainable solutions, Kheyti is not only revolutionising agriculture but also spreading hope for a brighter future.
Suki: This Startup Wants To Transform Healthcare With Its Artificial Intelligence Tool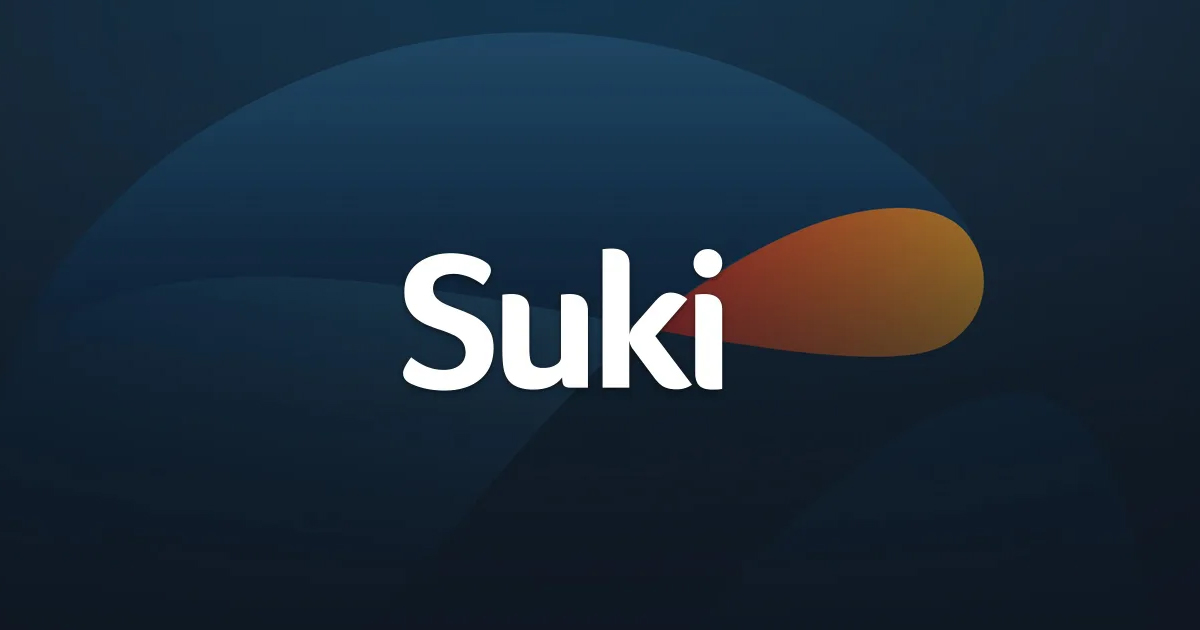 We live in a rapidly transforming era where humanity is making exponential leaps in technology.  Thirty years ago, no one would have believed you could talk to an online voice assistant to create tasks and get things done.  Ten years ago, no one would have believed humanity would land robots on Mars.  Technology truly has improved the quality of living of every human who owns a smartphone and has access to an internet connection.  Voice assistants are slowly replacing manual tasks and making lives easier and efficient.  Siri, Alexa, Google Voice Assistant are just some of the widely used artificial intelligence based tools which are employed on a daily basis.  Artificial intelligence, which is hailed as the technology of the future is now slowly making its way into much more complex domains like self driving vehicles, quantum computing and also health care.
Suki, a United States of America based startup founded by Punit Soni, developed their own voice assistant which runs on artificial intelligence to simplify healthcare for doctors and other healthcare professionals.  In simple terms, Suki is akin to Siri for doctors.  While you could order a pizza or schedule an appointment on Siri, doctors could modify, edit and add health records of their patients.  Suki is a powerful tool to help doctors with documentation of health records which often take hours of their (doctors) time.  
Suki currently focuses on documentation but has the potential to expand its usage to data queries, ordering, prescribing and billing.  According to a white paper published by Suki, using its technology increases the time a doctor spends with a patient by 12% by cutting note taking time by 76%.  The time which is saved also brings in a financial benefit of $30,000 more in revenue a year on average for doctors.  
Suki raised a $ 20 million Series B round from Flare Capital Partners, First Round Capital, and Venrock, doubling its total funding to $ 40 million since its 2017 launch.  Suki is also looking to expand its reach in India and has decided to establish Bangalore as their base of operations.  India holds a lot of potential for Suki considering the amount of manual work which goes into almost any sector.  
It would be interesting to watch how Suki and other similar AI based startups would transform healthcare across the world.
The Story of Mens Grooming Startup Bombay Shaving Company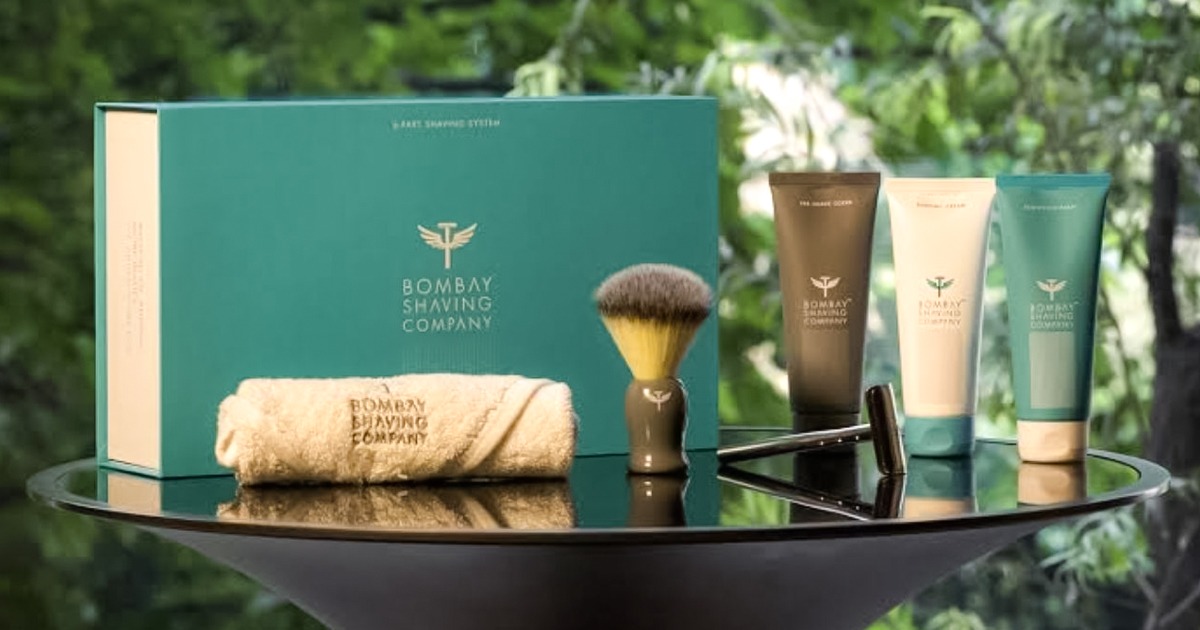 In the past grooming products were traditionally targeted at the female gender.  However, with changing times and perceptions grooming is now a gender neutral term.  Grooming is now essential for looking great and making a good impression.  However, in a market which is traditionally saturated with products from FMCG (fast moving consumer goods) for women, a startup saw potential in men's grooming products.  Bombay Shaving Company, found the men's grooming market in India was largely unorganised and was largely limited to just shaving products.  Today there are products like body wash, soaps, oils, shampoos, creams and perfumes for men's grooming and the popularity of grooming products is due to brands like Bombay Shaving Company, Beardo and Ustraa.
Beginnings
Bombay Shaving Company was founded in 2015 by Deepu Panicker, Rohit Jaiswal, Shantanu Deshpande and Raunak Munot who are all friends.  It all began with Shantanu, who was a software engineer working for McKinsey in the United States of America.  A chance discussion with a friend who was interning at Harry's, a New York based shaving brand piqued Shantanu's interest.  The friend spoke about how shaving brands in America are challenging the likes of Gillette and PRO, which led Shantanu to the realisation that India could also use a disruption in the grooming space.  
Shantanu then spoke to his friends, family and  general consumers about shaving habits and came to the conclusion no one likes to shave because men hated the daily ritual of shaving.  This led to the birth of Bombay Shaving Company.  Shantanu soon roped in his school friend, Raunak Munot, who was the Director of Social Strategy, GroupM New York, and college friends, Rohit Jaiswal, the Head of Channel at Emel and Crompton Greaves, and Deepu Panicker, a senior analyst at McKinsey.
ALSO READ: Social Media Paves The Way For Cosmetic Entrepreneurs
Growth
The team worked with world class experts and manufacturers about fragrances, raw materials and worked with chemical engineers as well as packaging innovators.  The first five hundred customers were acquired purely through word of mouth.  Most of their products are constantly innovated depending on customer insights.  One example would be when a sizable amount of customers wanted the shave to be closer and aggressive, the team designed a new razor part and shipped it to their customers free of cost.  
Secondly, the Bombay Shaving Company team wanted to give their customers a great unboxing experience and it worked.  Customers began to share unboxing videos and pictures on social media and it worked wonders for their branding which led to an increase in sales.  The team also gave users the option to get their names engraved on the shaving razors to add a personal touch for free of cost.  Bombay Shaving Company raised $ 9 million in funding since its inception and now sells more than 40 products across four categories (shaving, bath, beard and skincare.)
Today Bombay Shaving Company has redefined the shaving experience and continues to grow.  In January 2021, Bombay Shaving Company raised $6.1 Mn (INR 45 Cr) in a funding round led by a UK based consumer goods giant Reckitt Benckiser.  This funding will be used to launch three new consumer brands in the market, invest in marketing and branding and penetrate deeper into the market, beyond the metros.
Let us know in the comments below if you have ever used any of the products of Bombay Shaving Company or plan to use in the future.