Online Health Tech Firm 1mg Acquires Healthcare Startup Dawailelo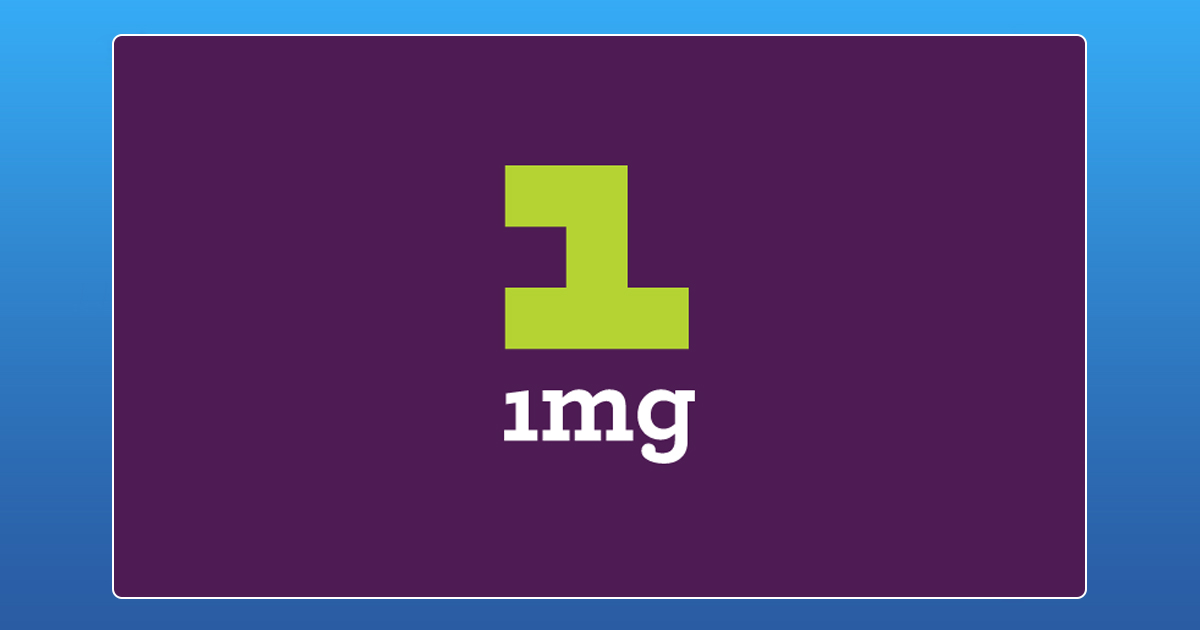 The online health care firm based in Gurugram, 1mg has acquired Varanasi based Dawailelo.com for an undisclosed amount in an effort to expand its operations to Tier II and Tier III cities across India. This acquisition comes close on the heels of the health tech firm 1mg's recent $ 15 million Series C funding round led by HBM Healthcare Investments. This round also saw participation from existing investors Sequoia India, Maverick Capital Ventures, Omidyar Network and Kae Capital.
Run by DL Lifecare Pvt., Ltd., Dawailelo is a tech based facilitator that helps users connect with medical stores, doctors and pathology labs through its website and app. Dawailelo, which was co founded by the duo Aditya Agrawal (CEO) and Arpit Sarin in 2013, raised Rs. 35 lakhs in seed funding in February last year. Speaking about the acquisition, CEO Aditya said, "We're looking forward to working with the 1mg team and establish an efficient and stable digital healthcare channel in the Tier II and Tier III towns of the country." Cofounder Arpit added that it's a good time to collaborate with 1mg and consolidate their efforts towards the common goal of delivering best healthcare services to the people.
Online technology pharmacy store 1mg backed by Sequoia Capital is India's largest digital health platform. Prashant Tandon, CEO of 1mg, speaking about the acquisition said the team at Dawailelo has done a great job at understanding the requirements of the customers and have created a unique model that suit Tier II and Tier III cities very well. 
Dawailelo will be 1mg's fourth acquisition, having previously acquired super specialty ehospital MediAngels, diagnostic and imaging tests marketplace Medd.in and ayurvedic and homeopathic medicine portal Homeobuy. The company, which is keen on building a pan India presence rapidly, has raised $ 37 million in funding till now. Their mobile app has been downloaded more than 10 million times from the App Store and PlayStore. 1mg, which competes with NetMeds, mChemist, Pluss, Medikoe and BigChemist, also launched their own diagnostics services recently.
The Dawailelo team will be working with the 1mg ePharmacy team and will be reporting to the Chief Operating Officer, Tanmay Saksena.
Top 5 Investment Lessons From Warren Buffett

With a networth of more than $ 80 billion, Warren Buffet is arguably one among the greatest businessmen and investors of all time but more importantly, he is one of the best teachers on investing. Time and again, in his interviews and annual reports, he offers invaluable lessons on investing that helped him become a billionaire. Here is a list of the best lessons from Warren Buffett that you can use to reach your financial goals .

1) Invest in yourself first


Warren Buffett once said, "The most important investment you can make is in yourself" and we could not agree more. Why is that, in life, we invest in everything else but ourselves? This is one such investment which involves zero risk and 100% returns. Taking up a class to learn a skill, getting a gym subscription, eating the right kind of food and buying books to improve your personality are all the different things you can do to invest in yourself. Realize your full potential and constantly thrive to become a better version of yourself.

2) Invest in what you understand best


Buffett constantly emphasizes the importance of having an area of expertise and operating within that area. Especially, when you are just starting off as an investor. You should have a clearly defined business model, investment style and an area of expertise and invest only within that area. Yes, you should constantly learn and try to expand your circle of compentence but until then you should not invest in an area where you are not skilled. For instance, Cryptocurrency is an investment platform that became popular in recent years. Every other person you meet talks about investing in it. If that is not a platform you understand, then you should steer clear of it and instead invest in something which you understand better, like stocks.
3) Understand the qualities of a good company


Buffett's list of essential characteristics to invest in a company is surprisingly small. He would prefer a company that is easy to understand, with good long term prospects, a consistent operating history, high return on equity, high margins and a solid management team. Every company has factors which are knowable, unknowable, important and unimportant. Buffett recommends investing in businesses whose important factors are knowable. If you are looking for long term investments, it is important to be able to predict what the company would look like in 5 or 10 years hence and understandable businesses should be preferred.

4) Educate yourself well


Everyone should be an investor, but not everyone can choose investments on their own. To be a successful investor, it takes years of study to master the essential skills for stock picking and then a few more years to learn how to successfully apply those skills. Warren Buffett read every book about investment in his local library by the time he was 11 years old. If you are not constantly willing to learn and upgrade your skills, it is very unlikely that you would be successful as an investor.

5) Be patient


"Get rich fast" is the mantra most modern investors use while making investments. According to Buffet, the right mentality for investment is "get rich slowly and steadily." Great investment opportunities are rare and one should have ample amount of patience to wait for the right one. Investors who can not wait to reach their financial goals focus on short term goals and quarterly achievements. This attitude, encourages them to sell what underperformed and buy what overperformed in the market. This is an extremely risky process which usually does not work and what is more, you may find yourself in a pool of debt by the end of the year. Therefore, Buffett advises investors to focus on long term returns and be patient enough to wait for the right opportunities as it is dangerous to try to outperform the market in the short term.

To succeed as an investor in life, you need the right kind of knowledge and skills. To master these skills, countless hours, hard work and perseverance are required. Most importantly, to be able to put in the hard work requires passion.

Comment below and let us know which of these lessons inspires you the most.

How To Pitch To Investors

If you own a startup, one of the few important things in the startup game is to pitch to your investors and close the sale with success. To help you understand how to approach investors and close the deal without too much trouble, we have curated a list which just might help!
1. Give your investors a reason to invest in your company 
While you may think your startup requires, needs and deserves the investment you seek from potential investors, the people you approach will not necessarily agree with this idea. Investors also want to find companies which are worth the time and money, which essentially means that this is a two way courtship. Give your investors a reason to believe in the long term goals of your startup, so that they don't just invest in them for now, but for the coming years as well. An added benefit of this is that not only are you ensuring a continuous influx of cash, but you are sure of what you want the next five years to look like for your startup.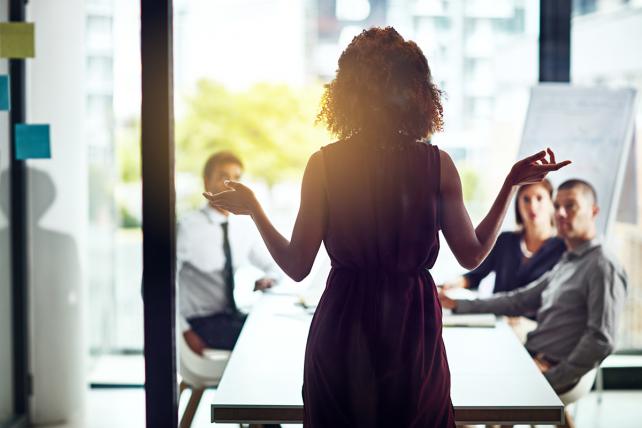 2. Show your investors where they fit in your startup
When you are pitching to your investors, tell them exactly where the money they are giving is going. For example, if you are pitching to your investors about a new product you are building, tell them how you plan to use the money to build the product. From the sourcing of the material, to the final development of the product, outline all the fine details of where the cash is going and make sure your investors understand what the final output is going to look like as well. By doing this, not only do you tell your investors that the final product is already conceptualized, but that you know exactly what the funds are going to be used for and the transparency is clearly maintained.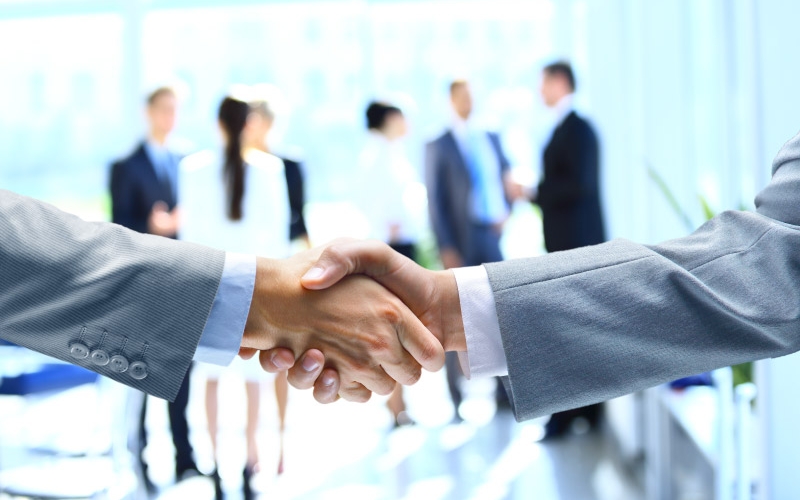 3. Let it be made clear that you understand the competition 
Accepting and acknowledging the competition is an important step when it comes to asking for investment. Position yourself in a way that that puts you one step ahead of your competitors to show your potential investors how dedicated you are and why they should place their bets on you. Don't undersell your goals and always ensure you are prepared for every situation good or bad with contingency plans. This way, you know what you are doing and can therefore ask for appropriate funds keeping in mind the future of your company and the marketspace.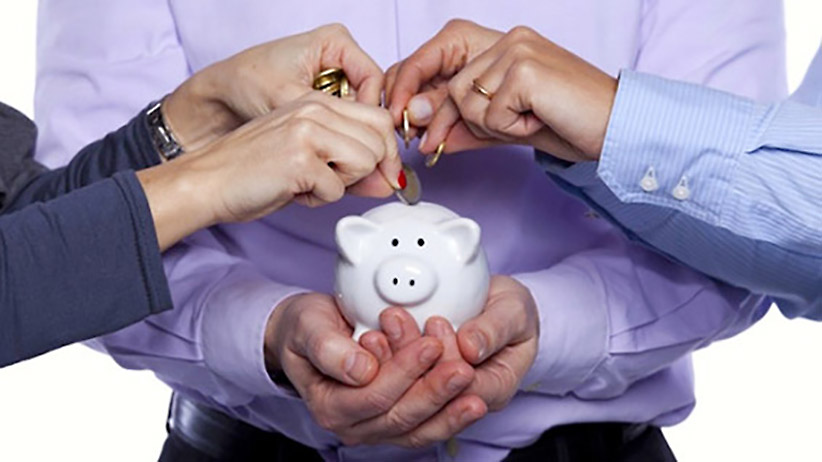 4. Don't rely on small talk to fill the gaps 
When meeting with investors, understand what makes them who they are. Get your background research on them down to a tee and take into account what makes them tick. When talking to the bigger fish in the market, it is always useful to acknowledge their backgrounds. Not only does this ensure a strong relationship between you and the other person, it also shows them that you are prepared and aren't just going to them because they have money. A point to note here is that if you do have gaps, don't engage in small talk because the whole vibe of the pitch just gets affected in a negative manner.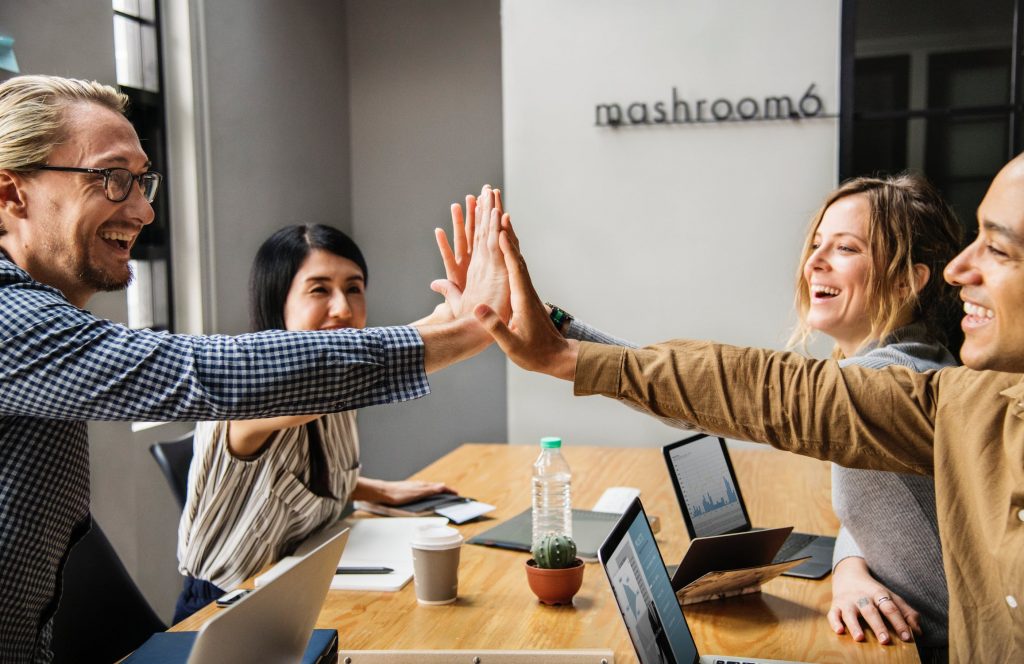 5. Practice your pitch 
Practice makes you perfect and that is a principle which is applicable in every sense of the word. Once you have all the information about not just your startup, but about your investors as well, have a mock pitch so you know exactly what to say. Be prepared with the kind of questions they might ask and make sure you have all your bases covered. In order to avoid the blind spots, ask someone who isn't connected to your pitch in any way to critique your product and idea. This way, you know you're getting an honest opinion and you know exactly what to expect from the other side. Being over prepared is never a bad thing! Be quick and concise with your strategies and make sure that when you do make your final pitch, you have everything in place for the pitch to be a success.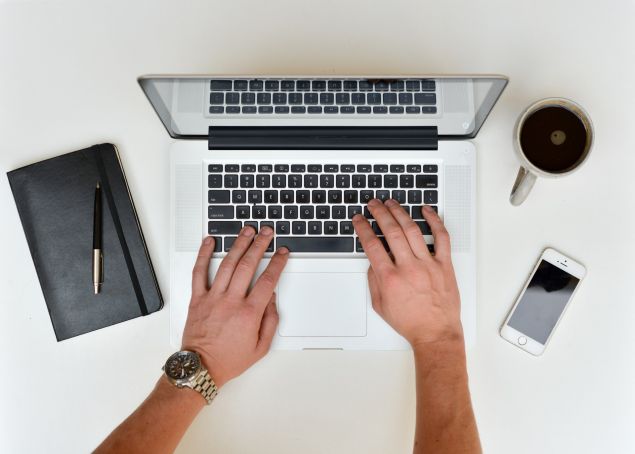 Talking to investors is a tricky business. Sometimes, just a couple of words is enough to finish a deal and sometimes, it takes months to see the deal through. If you think we missed out on any other facts about how to pitch to your investors, comment and let us know!
How Steve Jobs Convinced Tim Cook To Work For Apple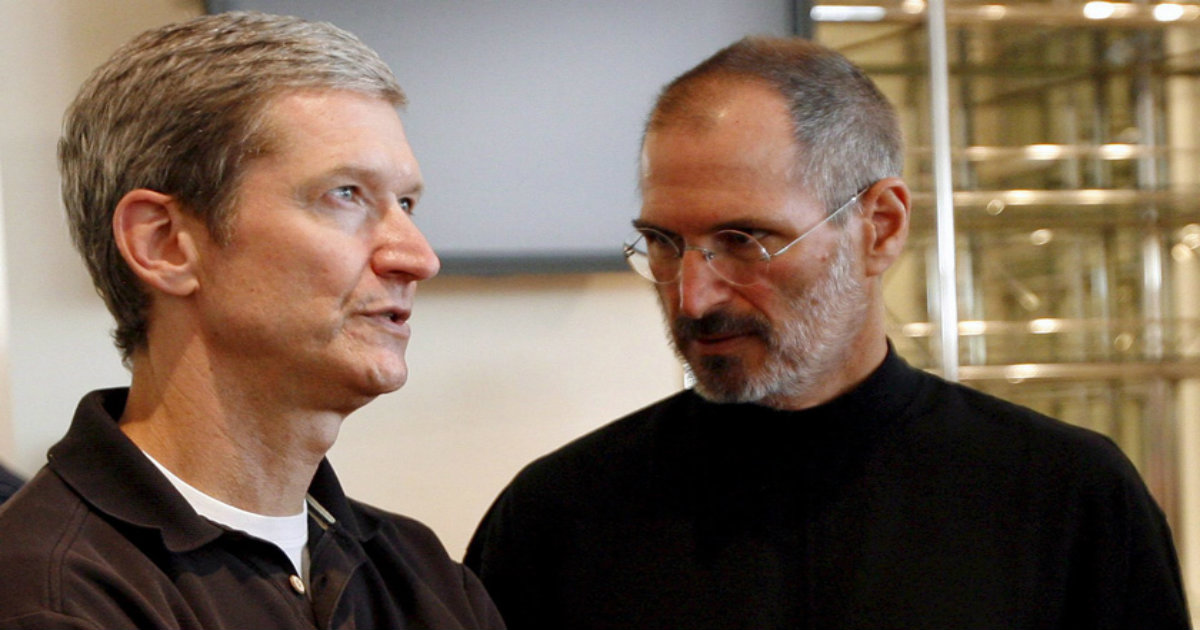 Timothy Donald Cook, also known as Tim Cook, is the Chief Executive Officer of Apple. Cook is a well known American business executive and an engineer. Tim is behind the company which runs the most profitable business in America. Last year, Apple brought in more than $ 48 billion in net income.
Steve Jobs, the co founder of Apple, introduced Tim Cook to the company. In an interview with Bloomberg, Tim was quoted saying working for Steve Jobs was "liberating." He added, if he had a "really big" idea, he would just simply bring it to Steve Jobs, if Jobs liked it he would just say "OK" and let Tim work on it.
"It was like a total revelation for me that a company could run like this, because I was used to these layers and bureaucracies and studies the sort of paralysis that companies could get into and Apple was totally different," said Cook.
Tim Cook celebrates his seventh anniversary as Apple's CEO after being with Apple for 14 years. He took over the company in 2011 after the passing of Steve Jobs. Jobs died after a long battle with cancer at the age of 56.
Steve Jobs' desire to move into the consumer space for Apple and his lack of interest in growing financially convinced Cook to join Apple. In his first  interview in 1998 for the position, Cook wanted to join Apple within five minutes of meeting Steve Jobs. Cook was so mesmerized with Jobs charm and the way he ran the company, he resigned from his job at Compaq the next day, he did not look back from Apple ever since.
Cook adapted the role as the CEO seamlessly, he calls the job "his oxygen." He built a reputation as a demanding boss, he holds marathon meetings, questions everything and is constantly emailing employees.
Talking about how Cook's Apple is going to be different he said, "I love museums, but I don't want to live in one. Steve taught us to not focus on the past. Be future focused."